Lake Forest, IL - St. Basil of Ostrog Serbian Orthodox Church in Lake Forest-Mettawa will host their annual Taste of Serbia Festival, Saturday and Sunday, September 1st and 2nd. The church's goal is to introduce the community to Serbian food and culture. Traditional cuisine, music, and beverages will be featured. Few are aware that Serbians settled in Lake County over 100 years ago and are one of the oldest ethnic settlers.
Back by popular demand are favorite entrees, such as slowly roasted organic pork and lamb made over an open barbecue pit. This time-tested traditional method of roasting ensures a crispy outside, and a juicy, tender inside. The grill area features "cevapcice" - char-grilled ground beef and pork sausages, shishkabob pork skewers, and pleskavica - a Serbian style spicy beef and pork patty with peppers and onions. Try the "Hungry Serb" combination plate for a taste of Serbia's three delicious grilled specialties.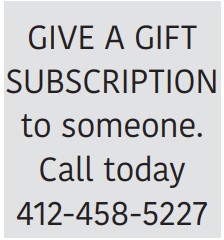 You'll think your Baba made the traditional stuffed cabbage rolls, palachinke, and a variety of pita including cheese, meat, and apple strudel. Pastries like krem pita, baklava, and tortes will delight your taste buds. Finish it all up with an iced Serbian chocolate coffee. The beer garden will feature both American and Serbian beers and wines, and "slivovitz" or Serbian plum brandy.
Last year, over 1,000 stuffed cabbage rolls, 1,000 pounds of meat, and 1,500 bottles of Serbian beer were served to over 4,000 people. Music and kolo dancing will be nonstop from Pranza Flasa Tambura, Skadarlija, and Sumadija. Visit the church and learn about Orthodox traditions and Serbian culture from parish priest Father Djuro Krosnjar.
There will be fun for all ages, including a kiddie area with giant inflatables and games. Stop by the bookstore for music, books, jewelry, or icons and visit specialty vendors.
Hours are noon to 11:00 p.m. both days of the Festival. Admission and parking are free. The church is located at 27450 North Bradley (old School Road) in Lake Forest-Mettawa, Illinois. To learn more about the Taste of Serbia Festival, visit their website or call 847-247-0077.