While Lifeline Humanitarian Organization's Chicago office is celebrating its 25th anniversary in 2018, the Pittsburgh/Tri-State area committee was formed only about six years ago under the guidance of George Topic.
"The dedication of George, and many others on the committee, has made a large impact in supporting children, schools, hospitals, and facilities that serve the elderly in Serbia," said Jennifer Kosanovic.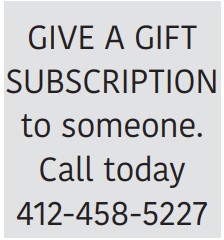 The mission of Lifeline Humanitarian Organization is simple: "Work for the benefit of all those in need, regardless of ethnicity or religion since we believe that there are no borders in suffering." With this mission as the guiding principle, the Pittsburgh/Tri-State group has raised over a quarter-million dollars through various events and campaigns in their first five years. Many parishes, church groups, individuals and outside organizations have been very generous in their support of the mission, so that numerous people typically underserved in Serbia have been able to benefit mightily.
The before and after photos taken of an elementary school cafeteria in Pranjani, damaged by flooding in 2013, is just one of the many projects sponsored by the Pittsburgh/Tri-State fundraising efforts.
This year, the 1st Annual SerbFest will take place on Sunday, July 1st at the American Serbian Club on Pittsburgh's South Side. The event is sure to delight. By attending, you will not only experience first-hand the joys of Serbian culture, but will be contributing to the work of the Lifeline Humanitarian Organization. Those in attendance will be able to enjoy traditional Serbian food, music, dance, and camaraderie.
"There are many worthwhile organizations to support, but for those of us on the committee, this has become near and dear to our hearts," said Jennifer. "Please consider contributing to the organization to help put smiles on the faces of those in need in Serbia."
There is no need to wait until July 1st to donate. There are a number of ways to contribute in advance of your arrival at the SerbFest or just in case you are unable to make it:
Go directly to the website and select "Pittsburgh/Tri-State Chapter" from the drop-down menu when registering your donation.
Shop on Amazon SMILE, search for, and then choose Lifeline as your organization, and a portion of sales will go directly to the organization.
Donate through your place of employment. Many corporations have "In-Kind" or "Matching Donation" programs that allow you to donate to your charity of choice and they will match a portion of or the entire donation, allowing one to possible double their contribution.
Send/give a check to a committee member you know, made payable to Lifeline Humanitarian Organization, with a note that it is for the PGH/Tri-State Chapter.
Attend an event sponsored by Lifeline.
The Pittsburgh/Tri-State Committee - Lifeline Humanitarian Organization thanks you for considering a contribution.
[DISPLAY_ULTIMATE_SOCIAL_ICONS]