Scholarships offered by and through the Serb National Federation have increased in recent months thanks to the generosity of members. We reported earlier this year on the addition of three $10,000 scholarships now offered, the Donitza and Paul D. Williams Scholarships. Additionally, other members have funded opportunities for SNF member applicants this year, increasing the program and awards significantly.
Radovan And Teresa Bratich Scholarships
The family of Radovan and Teresa Bratich memorialized them through the funding of two $10,000 scholarships that were awarded this year.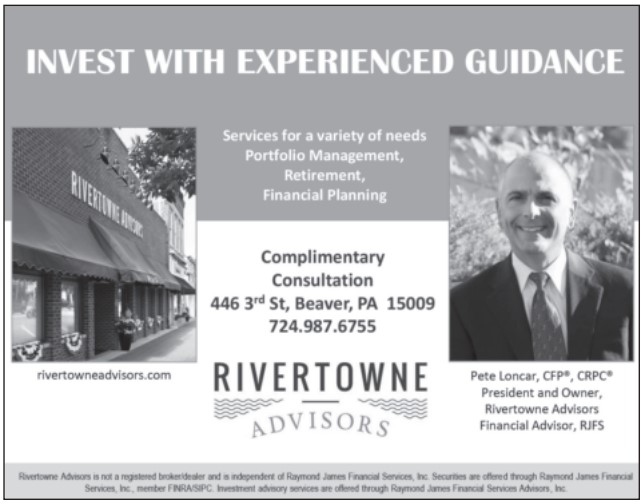 Teresa began her life in Lemberg, Austria-Hungry, which was renamed Lvov and annexed to the Ukraine at the end of World War II. She received her schooling and studied nursing before the outbreak of the war.
Radovan was born in Sarajevo. He received a business degree from the university in Zenica, Bosnia-Herzegovina. But, it was in Wels, Austria, where he would meet his future wife Teresa. At the end of World War II Radovan was released from a Croatian run Nazi prisoner of war camp. His son Walter Bratic said, "Tata always referred to it as the lager." The camp was liberated by the Allies. Radovan, like most every prisoner, was severely malnourished when he was released from the lager.

They were married in August 1945 in Linz, Austria, and began their life together. "While living in Austria Tata did odd jobs and janitorial work. Mama was a homemaker," said Walter. Dusan and Peter were born in Linz in respectively, 1946 and 1947.
They tried to emigrate to the United States, but were unsuccessful in that attempt. Initially, Teresa and Radovan and their two sons Dusan and Peter moved to Venezuela along with Teresa's brother Edmund and her Mother Caroline. Radovan worked for Philco, Ford and RKO Studios, supporting the family through hard work in their new country. While living in Venezuela Alex was born in 1950, Rita was born in 1951, and Walter was born in 1954. The extended Bratich family became Venezuelan citizens.
Because all of the extended Bratich family were Venezuelan citizens, they were able to successfully emigrate to the USA based on American immigration quotas. However, because of USA immigration restrictions, their migration to the USA occurred in two groups: Caroline, Edmund, Dusan and Peter immigrated in 1955; Tata, Mama, Alex, Rita and Walter immigrated in 1956. Upon reaching the USA Radovan secured a job as purchasing agent at Phoenix Steel Corporation in Phoenixville, PA where he worked for 23 years.
Radovan was a member of the Serb National Federation for most of his life in America. Perhaps his interest was piqued through his cousin, Jovan Bratich, who was Serbian section editor of the American Srbobran.
"Tata ritually read the Srbrobran newspaper every week to keep up with the latest news on events in Jugoslavia and the Serb community in North America," said Walter.
The addition of these scholarships is a most appropriate tribute to these immigrants. Walter said, "When our parents came to the USA with 5 children in 1956-1957 (the family moved up in two groups as noted above) they did not speak English. While they could not help us learn English and help us with our American education, they knew that education was extremely important in order to advance in American society. They always insisted that we bring home good grades and that we strive to get the best education possible." He went on to say that education was of the utmost importance to Radovan and Teresa. "Their lives, including educations, were significantly disrupted by WWII and the aftermath of having to relocate to another continent."
These dedicated immigrants pushed higher education to the forefront in their own family. As a result, Dusan has a BS in Economics and obtained a JD, Peter obtained a BA, Alex obtained a BS in Economics, a JD and a also a MBA from the Wharton School of Business, Rita obtained a BA degree and a MBA from the Wharton School of Business, Walter obtained a BA degree in Economics and a MBA from the Wharton School of Business and is a certified public accountant. Four of the five Bratich children have earned advanced post-graduate degrees.
With the awarding of these scholarships, the Bratich family would like to convey a message for the recipients and for all students, based on the fundamental teachings of their parents: "Education is to be taken seriously and students need to take advantage of any and all educational opportunities presented to them."
Thanks to the Bratich family, including granddaughter Caroline Mazza of SNF Lodge #59 "Dositey Obradovic" in Philadelphia, an opportunity was generously presented to SNF members this year. "Our parents' sacrifices to get their children educated should be a reminder to all SNF members that education is very important to the success and wellbeing of not just their offspring but enriches the USA in many ways that cannot easily be measured," explained Walter Bratic.
"We are tremendously grateful for the generosity of this family that has increased our scholarship offerings. Our young SNF members have the honor and privilege to apply for scholarships that help pay for the rising cost of higher education. This member family, the descendant of Radovan and Teresa Bratich, is helping elevate the opportunities that result from higher education," said SNF President Dane Medich.
May the memory of Radovan and Teresa Bratich be eternal.


Klaric Family Scholarships
SNF President Dane Medich is also pleased to announce the endowment of another three $1,000 annual scholarships bequeathed by the Estate of Mary Klaric. The scholarships are named for Mary and her two sisters, Betty and Mildred Klaric.
Sister Mary Klaric was born November 6, 1926 in Yorkville, Ohio. Her parents were Rade and Marija (Yurkovic) Klaric. After school, Mary worked in a local tin mill.
She was a hard-working individual, and a dedicated humanitarian. Side by side with her family including her sisters, the late Betty and Mildred, she cheerfully did her part to improve the lives of others through philanthropy. She was a longtime supporter of women's rights, active in the cause of environmental protection and considerate of the welfare of those less fortunate.
She passed away on February 10, 2018 at the age of 91. As part of final wishes through her estate, the Klaric Scholarship Endowment Fund was created. The Klaric Scholarship will now be part of the annual scholarships offered through the Serb National Federation to deserving students of higher learning.
"It's wonderful how many people have stepped forward to do something for students by funding a scholarship," said SNF President Dane Medich. "We manage the funds and assure that all criteria are met for the applicants, but people such as the late Sister Mary Klaric make it all possible."
Sister Mary Klaric was laid to rest on February 15, 2018 at All Souls Cemetery in Chardon, Ohio.
Memory eternal.