An Interview with Aleksandar Djordjevic
by Milos Rastovic
Aleksandar Djordjevic, head coach of the National Basketball Team of Serbia, visited the Serbian NBA players in the USA last fall. Following his meeting with Nikola Jokic of the Denver Nuggets, in Colorado I was able to interview him thanks to the help of SNF member George Grkinich.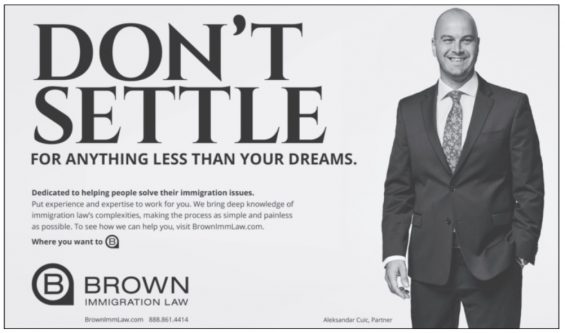 Djordjevic, one of the greatest icons of Serbian basketball, is the only person in the history of basketball to participate in the finals of the three biggest world competitions as both a player and coach. He won two silver medals at the Olympic Games: as a player in Atlanta in 1996, and as a coach in Rio de Janeiro in 2016. At the Basketball World Cups, he won the gold medal as a player in Athens in 1998, and silver medal as a coach in Madrid in 2014. He won a silver medal as the coach at the European Basketball Championship in Turkey in 2017 as well as his first gold medal as coach of the team Virtus Bologna in the European Basketball Champions League in 2019.
As we admired his skills and bravura as a player, we equally admire him as head coach of the Serbian National Basketball Team today, a spot he filled in 2013.
MR: As a professional coach, how much does players' experience help?
AD: Personally, it helps me a lot. I think that all the experience and levels on which we played as players are priceless. They are unique. Many things I draw from my player's experiences. However, these experiences are not enough for the coach's work, but they help a lot.
MR: Please compare the quality of players from the time you and your generation played basketball to today's players. Was it more difficult then or now for a coach to choose players based on their quality?
AD: This question is very personal, and I cannot give the right answer. Every generation bears its own rules, requirements, postulates, ways of playing, a choice of selection, and reasons why some players are selected and another is not. We all begin to test players based on general rules. What we need for a certain competition depends on players' injuries, whether players can respond to our invitation and obligations to their professional clubs. Today, the basketball season is different. The basketball game is different and more intensive. Everything is different today. I can say neither better nor worse. A person in our position has to adapt to it, and should always select the best: that players are in excellent shape, of good character, and the best players at that moment. That is why I am doing this job.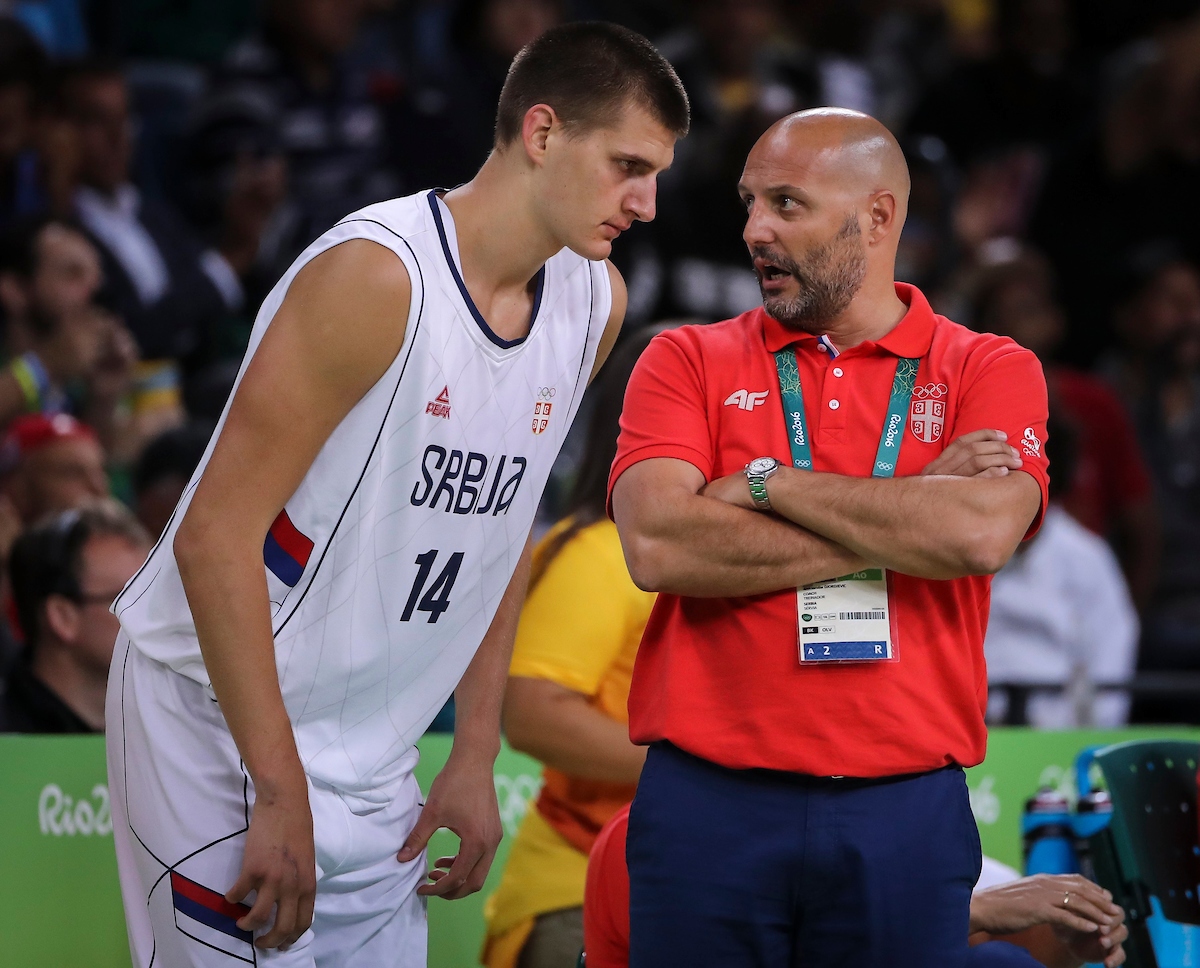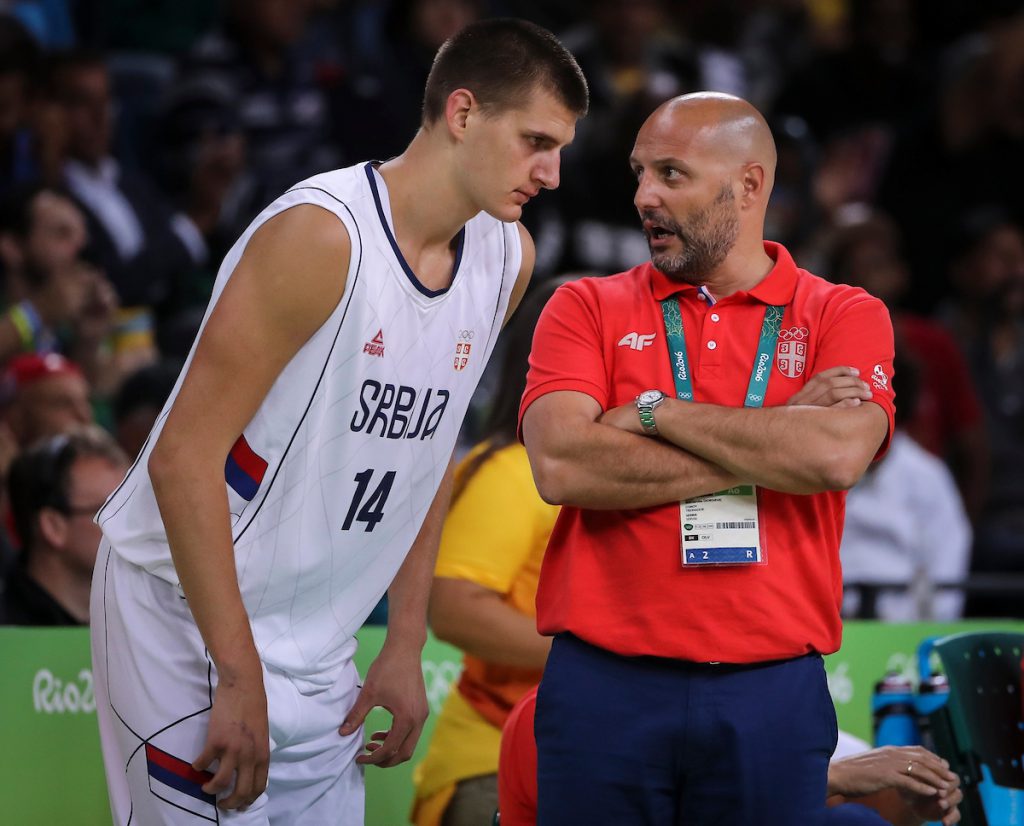 MR: How difficult is it to stress in young basketball players the importance to play for their own country? How much have times changed since you played basketball?
AD: This is the objective again. First of all, our country has drastically changed in an aggressive and bad way from the country it was when I was born and grew up. It is necessary to pass a certain period of time in order to inculcate a sincere love for their country again. This has been specially related to generations who passed through bombing, suffering, wars, and separations, all of which left a big wound. There were a lot of negative things related to our country. Recently, we finally witnessed a whole arena that sang the Serbian national anthem, which was not the case before. It should be worked on through the education of young people through schools, athletic clubs, and with parents. Positive lectures and messages by positive people should be delivered all the time. They do not necessarily have to be from athletes. They can be people from cultural or public life in general, who are able to deliver messages to young people. That is the process of education of young people. The earlier they begin with this process, it is easier for us. Young players have to realize that only through the national team and its success can they get the title of a sporting legend. Whatever success they have in the basketball clubs on each level, it does not mean that his nation will look at them as a sporting legend, but only if they did something through the national team for their country. This is something that can bring the attention to players if they play for the national basketball team or any other sport in the national team. This thought should be in the heads of young players. On the other hand, a player can easily lose that because other motives are on the table such as money in the professional league and other things that come with it. For this reason, young players forget this world and everything that it can bring to them if they play for the national team. Some players once they accept to play for the national team have to realize that it is a big challenge and will test how good they are as players and if they are good enough to bring a medal home. Not everybody is ready to stand on the front line to play against the best players because they know that they can lose. There is also some personal aspect of courage which players who want to play for the national team have to put on the table and every time they must be ready to be judged through scores.
MR: Because you are in Denver now, what is your impression about the game of Nikola Jokic in the NBA, and how do you see him being of help if he plays for the Serbian national basketball team?
AD: He can play in the national team, and he will be selected to play again from my part as he was selected before like all other players who play in the NBA. I follow their games and behavior. They are assets to our national team. If they want and if they are not injured, the door for these champions will be always open in the national team.
MR: As head coach of the national team of Serbia, what is your proudest achievement to date?
AD: I am proud of the picture our national team presents to our people, the scores, and the medals which we have won. We are the most successful national team in the last four years from the moment I began to coach them. We played all the finals of each competition. I am proud of my colleagues, the way they communicate internally or externally, and how we handle the game and behavior of the team. We succeeded in showing this picture to the world, fans, and people who follow us.
MR: What is your plan for the national team of Serbia in the future and what are goals in the next competitions?
AD: I am the head coach, and my plan is that we pass qualifications for the FIBA Basketball World Cup in China in 2019. I always want for us to win one of the first three places in the world. The FIBA Basketball World Cup 2019 will take place in China from August 31 to September 15. The Serbian National Basketball Team passed qualifications in February. In the first round of the World Cup, they will play in Group D against Italy, Angola, and Philippines. We wish great success to the Serbian National Basketball Team.
Go Eagles! Напред Орлови!