For a donation of $25.00, you can get TESLA NATION double DVD (movie & series of 10 episodes).
Please call Milos Rastovic, Cultural Outreach Coordinator, at the SNF Home Office at 412-458-5227, e-mail at snf@snflife.org or mail to order your copy at Serb National Federation, 615 Iron City Dr. #302, Pittsburgh, PA 15205.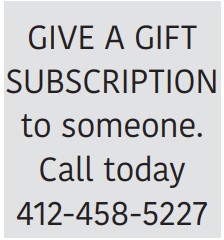 The Academy of Motion Picture Arts and Sciences in Los Angeles, CA qualified Tesla Nation by Zeljko Mirkovic for the nomination of the Academy Award Oscar 2020 for the feature documentary.
"If I am fortunate enough to fulfill at least some of my ideals, that will do good for the whole mankind," said Nikola Tesla (1856 – 1943), Serbi­an-American Scientist and Inventor.
Spanning more than 200 years, the film recounts the stories of many Serbian-Americans throughout history from Djordje Sagic later known as George Fisher, the first famous Serbian-American, who is included in John Livingston's Portraits of Eminent Prominent Americans Now Living (1853), to Mihajlo I. Pupin and Nikola Tesla, Serbian-American Scientists and Inventors, World War I and II immigrants up to the present time. You will also meet three-time Pulitzer Prize winner Walt Bogdanich who works for the New York Times; Gordana Vunjak-Novakovic, the first woman from Columbia University at the New York Academy of Science for Engineering; Serbian-American engineers who created the Apollo Space Program; legendary Academy Award winners Karl Malden, Steve Tesich, Peter Bogdanovich, and many more whose names are woven into history. It stresses overall Serbian-American contributions to building America and the world.
The movie had a North American Premiere at the Serbian Movie Festival at the University of Pittsburgh on March 30th, 2019. The World Premiere was in Belgrade, Serbia, on October 27th, 2018. The movie won "SNF Spirit Award" for the best film at the Serbian Movie Festival at the University of Pittsburgh.
You can watch the trailer of the movie at https://www.youtube.com/watch?v=6mxfj1FYMKI
We highly recommend everybody watching the film to learn more about Serbian-Americans and their contributions to the United States of America and the world.
As the legacy of the future, Tesla Nation is included in the following libraries:
Library of the Academy of Motion Picture Arts & Sciences
Library of Congress Washington, D.C
Harvard University Library
Boston Public Library
Columbia University Library
Yale University Library
Princeton University Library
Hilandar Research Library at the Ohio State University
New York University Library (Elmer Holmes Bobst Library)
Cornell University Library
Hillman Library at the University of Pittsburgh
Duquesne University Library
University of Pennsylvania Libraries (Van Pelt-Dietrich Library Center)
Los Angeles Public Library
Milwaukee Public Library
Sitka Public Library
Nashville Public Library
Wyoming State Public Library System
Eugene Public Library
Bibliotheca Alexandrina in Alexandria, Egypt
Bodleian Libraries at Oxford University in the UK
The National Library of Russia in St. Petersburg
Moscow State Institute of International Relations (MGIMO University) in Moscow, Russia
The National Library of France in Paris