By Sandi Radoja
Draga Ljocic was born in Sabac on February 22, 1855. She was the first Serbian woman to be accepted and educated at the University of Zurich, to become the first Serbian female doctor. Despite this distinction, she had a difficult time finding employment until Queen Natalija, wife of King Milan I (Obrenovic), granted her approval to open a private practice. Eventually, she got a position in a state hospital in Belgrade, but her pay was substantially less than her male colleagues. This likely was her inspiration to advocate for equal professional rights for women. Due to her activity in the newly founded women's rights movement in Serbia, she faced accusations of promoting immorality but, remained committed to the cause. She also worked to open children's hospitals and orphanages and was a great philanthropist. She joined the army as a field nurse and served during the Balkan Wars and World War I, receiving the rank of Lieutenant.
She married Rasa Milosevic, one of the founders of the People's Radical Party. He had been sentenced to death due to his role in the Timok Rebelion, one of the most significant events between independence in 1878 and the First Balkan War in 1912. He was released from prison three years after the death verdict thanks to political changes. The couple had five daughters together; one daughter, Radmila, decided to follow her mother and complete her medical studies in Zurich.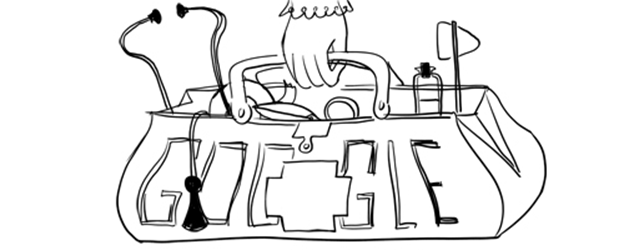 In 2016, Google Doodle commemorated Draga's 161st birthday with a doodle created by Jennifer Hom whose work featured the tools of the medical trade typical of the times: a small leather doctor's bag or "stara torba lekarska" filled with instruments.
Draga died in Belgrade on November 5, 1926 at the age of 71.