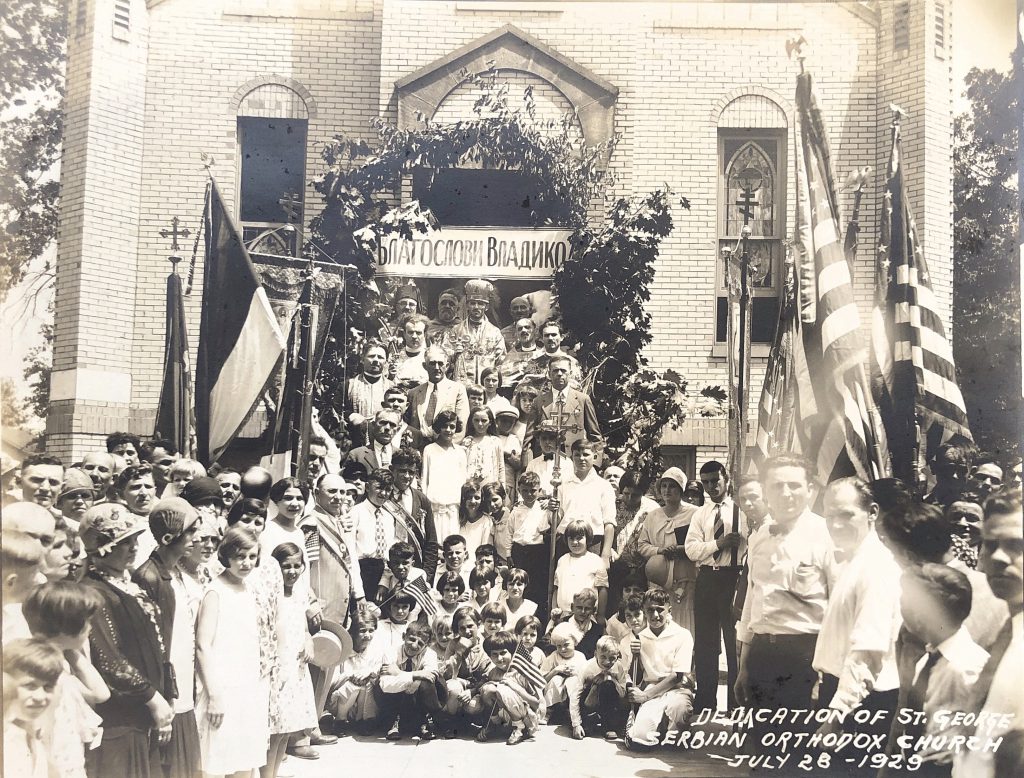 Submitted by Kelli D'Agnese
LORAIN, OH - On the second day of the feast day of the Nativity of Christ, January 8, 2021, Mayor Jack W. Bradley visited the St. George Serbian Orthodox Church. In the official visit, the Mayor was welcomed by Hieromonk Nektarije Tesanovic along with members of the church administration.
The Mayor presented a proclamation on the occasion of the 90th anniversary of the church, thanking the Serbian community for its presence and constant enrichment of the city. In turn, Hieromonk Nektarije presented the Mayor with a copy of The History of the Serbian Orthodox Church in America and Canada.