Appeals to All
By Dr. Krinka Vidakovic Petrov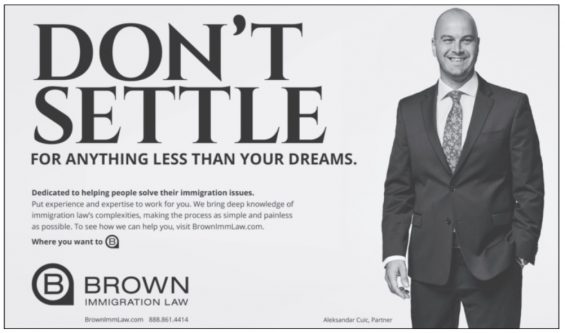 Ed Note: The 120th year of the Serb National Federation takes place in 2021. As we plan the future of the SNF through financial and membership growth, we take a moment to reflect on our origin, our commitments and our accomplishments. In her highly researched account written for the centennial book "Serb National Federation First 100 Years 1901-2001," Dr, Krinka Vidakovic Petrov produced a work as interesting and valuable today as the day it was written. It is being presented it in installments. Earlier installments are available on the American Srbobran research site, www.snfpaper.org. – str
While Dr. Nikolai Velimirovic appealed to the Serbian, Yugoslav and American intellectual elite, Petar Perunovic worked toward the same goal by appealing to the average man, miners and industrial workers, who represented the majority among South Slav immigrants at the turn of the century. These were the people that brought to America their traditional culture, which they sought to preserve and perpetuate. This was the 19th century culture based on oral traditions with very deep roots. The symbols of the latter were the gusle and the guslars who performed the epic songs of the oral tradition. These songs, which dealt with events and protagonists from Serbian national history, were the core of popular culture transplanted to America by Serb immigrants. Perunovic came to America and with the gusle and the epic songs, which throughout the long Serbian history of bondage had been a beacon of liberty. Only a few years earlier (1912) Serbia had liberated Kosovo, which Serbs perceived as their holy land, their Jerusalem. Now Serbia was occupied by Austria, but even so, Serbia remained the beacon of liberty not only for Serbs in Austria but also for other South Slavs (Croats and Slovenes) involved in the pro-Yugoslav movement considered by Austria-Hungary as a major threat to its interests.
On arriving in America, Perunovic toured a number of Serb and Croat communities. His performances were very well received because among Serb immigrants these songs were still a powerful means of public communication on political and national issues. Reports of his tours in public performances were regularly published in the American Srbobran, together with a number of his songs dealing with current topics. His campaign focused on the Serbian epic tradition of the past, Serbia's war effort in the present, and future establishment of a common South Slav state [See Vidakovic Petrov: 1996].
Attesting to the importance of the oral poetic tradition is the fact that the American Srbobran publish these folk songs on a regular basis and many readers sent in their own songs, based on the same models, for publication. Budimir Grahovac, editor of the American Srbobran, published a long essay on the importance of traditional epic songs in the critical moments of Serbian history. Serbian bookstores in America were well stocked with collections of folk songs from the oral tradition. The power of the folk songs known and appreciated by every single member of the Serbian immigrant community was not to be underestimated, especially in view of the role they had played in the struggle of the Serbian nation to restore its long-lost freedom.
Since the annexation of Bosnia and Herzegovina and throughout the war years, Austria-Hungary implemented an extremely repressive policy against it Serb population – Serbs were arrested, tried for conspiracy (and sentenced to death by hanging, or to long prison sentences), expelled from their homes, confined in camps, their shops burned, and their land confiscated. This policy produced a great number of refugees, which prompted the establishment of an organization designed to help them. It was called Society for the Aid of Serb Fugitives and Refugees from Bosnia and Herzegovina and was based in Geneva, Switzerland.
The confiscation of property and expulsion of Serbs from Austria-Hungary is documented in a book authored by Milan Toplica – Austria-Hungary Waging War Against Its Own Citizens (Rat Protiv Svojih Podanika u Austro-Ugarskoj), published by Pupin in New York in 1915: "In only one month the authorities in Bosnia and Herzegovina have expelled 5,260 Serb families, citizens of Austria-Hungary, confiscating their property," mainly from Trebinje, Sarajevo, Foca, Belica, Kladanj and Rogatica. An Austrian general reported that the "cleansing" of Serbs from Bosnia and Herzegovina was being fully implemented. A decree directly affecting Serb immigrants from Austria was passed on October 7 1914: citizens of Austria-Hungary residing abroad without permission of Austrian authorities and suspected on anti-Austrian activities will be stripped of their citizenship and their property confiscated. This practically applies to almost all Serb immigrants in America.
In 1916 two representative of the Geneva based organization – Pero Slijepcevic and Vladimir Gacinovic – came to the U.S. to tour Serbian American coloni3s and raise funds for the refugees from Bosnia and Herzegovina. Their message was, "to help those who are suffering for our freedom," because helping "those who are suffering in the war is your first and foremost duty."
American Serbs responded to their appeals, and the funds raised through the efforts of Slijepcivic and Gacinovic were sent to the Serb diplomatic representative in Paris directly or through the Serb National Defense in New York. Both men spoke about the situation of Serbs in Europe at a number of meetings organized in Serb communities across America. The meetings were organized by the church-school congregations, local Serb National Defense branches, lodges and fraternal federations, or other Serbian societies. Reports on some of these events and lists of donors were sent to the American Srbobran and other newspapers for publication. Donations were collected at baptisms, weddings, Slava and St. Sava celebrations, club meetings, theater performances, and concerts. Donations in Pittsburgh were from individuals as well as organizations, Serbian (lodges of the Srbobran and Sloga federations), as well as non-Serbian sources. Donor organizations in some cities were Slavic or Yugoslav (Yugoslav National Defense in California, Yugoslav Red Cross in Seattle, Slavic Federation in San Francisco, and Slavic Soko in Lorain). Some of the donors were Americans who were approached by Pupin.
No rally was held in Pittsburgh, but the SOF Srbobran provided a donation on behalf of its members and in addition published 3,000 copies of a book titled The Trial in Banja Luka (Banjalucki Process) by Milan Toplica, describing the six month trial of 156 Serbs in Banja Luka – 16 were sentenced to death, the rest to long prison terms. At this trial the Austrian courts denounced all Serbian Soko organizations, including those in America:
Dr. Metikos was guilty of editing the Serbian Soko Almanac for 1913 and 1914 in Zagreb and recommending close ties with the American Soko organizations, which were accused [by Austria] of pure treason. [Toplica: 42]
The book on the trial in Banja Luka was one of several books prepared by the refugee organization in Geneva and published by Serb immigrants in America. Proceeds from the sale of these books benefitted the refugee fund. Pupin published two such books, where were donated to the Serb National Defense and then sold in order to raise funds. Another book on Serb war volunteers was published by a group of Montenegrin miners in Butte. At the same time, this book marks the beginning of a long-term activity of the SOF Srbobran, continued to this day by the Serb National Federation: the publication of books on Serb topics ranging from primers and Serbian language textbooks to publication on historical and political topics.
Slijepcevic and Gacinovic also supported the renewal of local branches of Prosvjeta, a Serb organization established in 1902 in Bosnia and Herzegovina, initially designed to help Serb students but assuming a subsequent political role.
Next Installment: The Story of Guts and Glory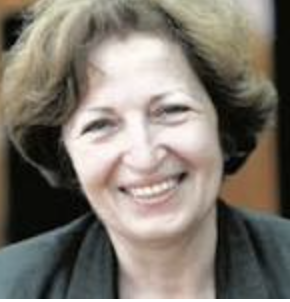 About the author: Award winning Dr. Krinka Vidakovic Petrov was a Senior Research Fellow at the Institute of Literature and Arts in Belgrade, has been affiliated with the University of Pittsburgh, is a renowned scholar and diplomat, and has authored several books and numerous articles in literature and history. She is a Belgrade native and holds a PhD in Comparative Literature from the University of Zagreb. In addition to her books Serbian Americans: History. Culture. Press, From the Balkans to the Pacific: Serbian American Culture and Literature, The Great War 1914-1918: The Kingdom of Serbia, the United States of America and the Serbian American Diaspora, and Essays in Comparative Folklore, she has co-authored several language textbooks, and published in professional journals in at least six countries including the United States and the former Yugoslavia. She is a past editor of the English section of the American Srbobran. Dr. Petrov researched, compiled and served as managing editor of the Serb National Federation centennial book Serb National Federation First 100 Years 1901-2001, in which this article "The Serb National Federation: Champion of Serbdom in America" was originally published in its entirety.