The Serb National Federation (SNF) is a 120-year-old nonprofit Fraternal Benefit Society providing quality life insurance protection and retirement plans according to the needs and means of its members.
Headquartered in Pittsburgh, Pennsylvania, our philosophy of service and policyholder protection has made the SNF one of the most progressive and highly regarded Fraternal Benefit Societies.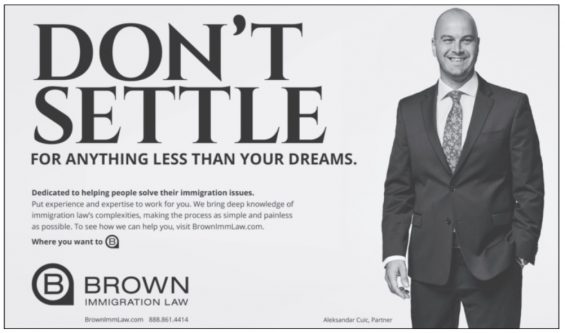 We are seeking an experienced results-driven National Sales Director with a passion for success. An individual that can teach people to invest in themselves through SNF insurance and retirement products.
Job Summary:
National Sales Director
Duties/Responsibilities:
• Continue the establishment and supervision of a national sales force.
• Recruit and supervise agents and members to sell SNF products.
• Educate agents and members about SNF's various insurance and annuity products.
• Develop sales and marketing tools for SNF's insurance and annuity products.
• Assist agents and members with SNF's insurance and annuity products.
• Assist and educate agents and members concerning state licensure procedures.
• Contact prospective clients about insurance products and policies.
• Meet with potential clients to discuss adequacy of existing insurance coverage and related financial resources.
• Explain various insurance policies and products to potential and existing clients; guide clients in selecting coverage to best meet their needs.
• Suggest modifications and updates to clients' existing insurance policies.
• Build customized insurance policies and packages to meet clients' needs.
• Perform other related duties as assigned.
• Translate corporate goals into functional and individual goals.
• Monitor performance and initiate action to strengthen results.
• Monitor and control expenses and budgets.
• Track and report scorecard results to senior management.
• Plan and goal-set for future periods.
Required Skills/Abilities:
• Extensive knowledge of various insurance products and policies.
• Ability to determine the best insurance policy for individual clients.
• Excellent interpersonal and sales skills.
• Ability to identify and contact prospective clients.
• Excellent written and verbal communication skills.
• Proficient in Microsoft Office Suite or similar software.
Education and Experience:
• Demonstrated track record of building a network of agents with documented new policy sales growth.
• Insurance Sales Experience: 7 years; experience in Fraternal Life Insurance industry (preferred).
• Licensed to Sell Insurance required; able to pursue licenses in applicable states within 6 months of hiring.
• Bachelor's degree preferred. High school diploma or equivalent required.
• Driver's license required.
Physical Requirements:
• Ability to withstand prolonged periods of sitting at a desk, driving, and working on a computer.
• Ability to lift a minimum of 15 pounds.
Benefits:
• Health Insurance (Dental and Vision) – Life Insurance – Disability Insurance
• 403(b) matching retirement plan – Paid Time Off
If you feel that you have the experience and drive to succeed as a National Sales Director for the SNF, please submit your resume to careers@snflife.org.
An Equal Opportunity Employer.