by Sandi Radoja
With over twenty years as editor of the English section, and more than 25 as a columnist in this award-winning newspaper, I've stood witness to countless occurrences, both positive and negative.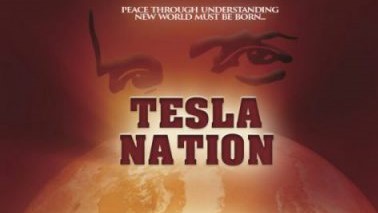 Throughout the past 120 years we have experienced the most horrific events including numerous wars, the September 11, 2001, attack on the USA, and two worldwide pandemics. Despite the chaos, the Serb National Federation has remained committed to their mission.
Our organization, resolute in its efforts to protect and defend its members, has endured the ups and downs of existence since 1901. The SNF has consistently safeguarded what we have come to take for granted: our Serbian life outside of Serbia. It has watched over the welfare of its members by paying insurance benefits to them at a time they most need it. It has offered opportunities for scholarships to help fund higher education. The SNF has promoted art and culture and provided brotherhood and friendship through its sponsored tournaments and century-old Serbian Day that has morphed into 3Day. A myriad number of friendships, Kumstvo and marriages are a direct result of SNF-sponsored events.
So, why then, of the estimated 350,000 Serbs on the continent, are more of them not enrolled? In fact, membership has decreased over my lifetime and even more significantly in the last 25 years.
What we need now is to answer this question and develop a plan. How can we readers of the American Srbobran and members of the Serb National Federation affect a positive change and help our organization grow?
One way is to talk about it.
Talk to your friends and ask them if they are members. If they are not members, ask them to join. Explain the benefits of membership through our great insurance products available at competitive rates. The SNF wants to be a partner to more people, protecting them and their loved ones through retirement strategies and life insurance.
One beginning point is to look within. You may want to increase your own insurance protection through an additional policy or invest in one of the many excellent financial products offered at favorable rates.
I once had the privilege to speak at a SNF Convention. I challenged everyone in the room to get at least one new member in the coming year, just one. I am throwing that challenge out there again to all of you. By September 2022 we could, at a minimum, double our membership if each of us got just one person to join our organization. One person! It's not difficult to do. We just need to do it.
With the prospect of a digital American Srbobran on the horizon for 2022, we hope that our newspaper will help spread the word. Reaching young people who do most of their reading on handheld devices is essential to our future. It is just as essential as Nedelle Ciganovic's long ago idea to have an English section in the American Srbobran.
With your help, the SNF will celebrate 150 years in 2051, keeping the umbrella of brotherly love over all of you and generations to come. That's not as far off as it sounds, but it depends on what each of us do today.