By Draga Dragasevic
In a congratulatory note to Mim Bizic following the Centennial banquet in Pittsburgh on November 7, 2022, Draga Dragasevich of Canada wrote the following: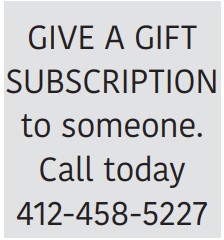 Axia! Axia! Axia! I had tears of joy when I saw the photos from the Centennial Celebration in Pittsburgh and read the emails you sent me late last night! Yes, this was the most appropriate time and place for our dear Mim to be honored in this way! Applause, applause!!!
This splendid news of your recognition by our Serbian Orthodox Church is certainly worthy of celebration. With your enthusiasm and committed passion for all things Serbian you have taught so much to so many about our Serbian heritage through your prolific pen, your articulate addresses, online presence and, especially, your preservation of Serbian immigrant history on this continent. Over the decades you have secured your place as "the teacher of the Serbs" to thousands of us!
After all the awards and acknowledgements you have received for your work in mainstream education and your countless contributions to our Serbian heritage and community, the "crowning tribute" is this highest honor from our Serbian Orthodox Church - The Order of the Holy Despot Stefan Lazarevic. Our Church, which preserved our faith and our historical and cultural heritage over eight centuries under great hardship, is the history which you have continued to teach so that it can be preserved by future generations. And so, it is very fitting and timely during this Centennial of our Serbian Orthodox Church on the American continent that the Holy Synod of our Church, on the recommendation of His Grace Bishop Irinej, has bestowed on you its highest honor of merit. The Church is where you have sung praises to the Glory of God your entire life. And now our Church is celebrating your dedication and work! As His Grace Bishop Irinej so enthusiastically proclaimed: "Axia! Axia! Axia!." Well done, good and faithful servant!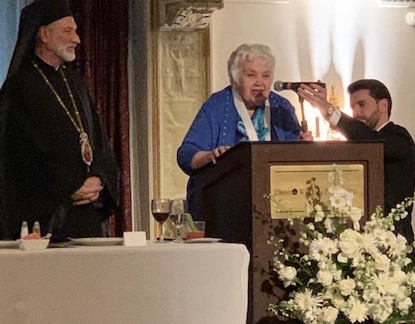 The year 2021 marks the Centennial Celebration of our Church on this continent, but I would suggest that we can now also refer to it as "Mim's year!" You celebrated your 80th birthday, your story has been told, you have been acknowledged with the highest decoration of our Serbian Orthodox Church. You have also been applauded by your family, friends, parish and choir, by Americans, by the Serb National Federation, and by the countless Serbs who appreciate and love you, among whom please count yours truly. May God grant you good health and many more years to continue as our Serbian ambassador and may the applause for "our Baba Mim" continue to ring for your own centennial 20 years from now!
The Bible teaches us: bless to be blessed. And here's the proof of that proverb: you have blessed us all with your abiding love of our Church and our Serbian people and now you are blessed with this recognition, love, respect, and admiration. It definitely doesn't get better than that!
I send you my love and heartfelt congratulations! You are the BEST!!