Dear SNF Golfers,
To start out, all we can say is Wow! What a rejuvenation of SNF Mid-Winter Golf. As we are sure most of you know, MW22 sold out with the advertised full field of 144 golfers, the same number of invited golfers as in each of the past 5 Mid-Winters. As a matter of fact, MW22 sold out before Thanksgiving, which is a record for selling a Mid-Winter event out.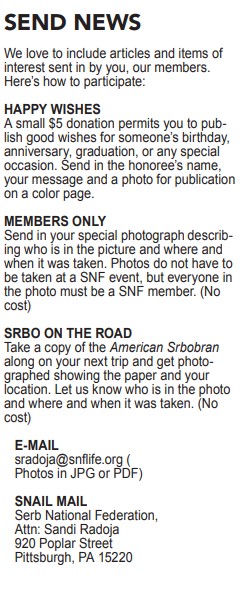 Allow me to give you a little history on past Mid-Winter events. Since 2005, a total of 1,818 golfers have attended the Mid-Winters. Over the last 15 Mid-Winters, that's an average of 121 golfers per event, which has been the main reason why we have capped the Mid-winters at 144 golfers. In addition, golf fees, airfare and accommodations keep rising, and committing to a second course is not a wise decision. In 2014, here in Phoenix, we had 165 golfers, that was the first Mid-Winter in 22 years to go over 144, but through our relationships here in Phoenix in the golf industry, we were able to send 21 golfers to another property. Fun fact ! Back in 1992, 186 golfers attended the Mid-Winter here in Phoenix that was the highest attended Mid-Winter in the last 30 years, and just to add a little more history, Mike Jankovich was the Champion.
After this overwhelming display of more golfers wanting to play this year, the local Phoenix Golf Committee and the SNF got together and collectively decided to re-open the registrations for MW22. We expressed in our last email that you may go on a waiting list in which there are 35 names awaiting and those names are in chronological order so if a registered golfer cancels, the first on the list would take that golfer's place, but as of now those 35 people on the waiting are NOW IN which means we have 179 golfers. As of this email, 1 spot is available. This spot will again be filled on a first-come-first-serve basis. If we sell out this phase 2 implementation, we will have 180 golfers. How about that!!
NOTE - NO registrations will be taken via US or Canadian postal, and online registration is shut down on the SNF website. If you would like to register, YOU MUST PHONE the SNF Office at +412.458.5227 and ask for Miss Natalie or Miss Haley. Registration by any other means will be deemed invalid.
The following is the list of names in order that are on the waiting list but as of now
" WELCOME TO MW22"
However, again you must call the office immediately. This is not a " well I know I am in now and I can call whenever" No, No there is still a lot of work to be done and we need everybody registered.
Janet Frey Shaheen Paid
Joey Kosanovich Paid
Nikola Lazich
Nikola Lazich
Nikola Lazich
Nikola Lazich
Milan Vukas PAID
Mira Stojanovich
Gregory Wuchenich
Mike Karas
Ljubo Marcetich PAID
Michael Tassari
Richard Gray
Uros Gaich
Coach Guenther
Coach Guenther
Coach Guenther
Branko Bozich
Bill Samardzija
Marko Beader
George Paich
Fr. John Zdinak
Wayne Vidovic
Nicholas Orlich
Nicholas Korach PAID
Sam Korach PAID
Alex Korach PAID
Michael Vranjes PAID
Matt Chadesh
Max Sarovich
Taylor Sarovich
Tyler Sarovich
Mike Sarovich
Radar Opacic
Mirce Opacic
If you know any of these golfers and and a few of them might not be on this email, please let them know immediately.
Again, there is 1 open after these 35 names
Thank you very much !
SNF Golf Director
Nicky Lubich
mapleleaf218@gmail.com
+1.602.402.1098