Photo Credit by Lonely Planet
By Branko Mikasinovich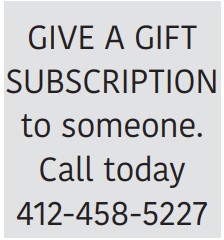 I often think about my dear friend Dragan Zivkovic, especially since he passed away in 2015. At his funeral, I remember that I touched his hand and said softly "Dragan, I came to say Good-Bye!"
I was very saddened by the news of his death, more so since we had recently so confidently planned our yearly get together in Charleston, South Carolina. Then it suddenly dawned on me that I would not be seeing him any longer.
Ever since I visited Charleston I fell in love with the city and for years we have been making our pilgrimage there, usually in the month of April. Dragan, with his family, wife Djuja and son Nikola, lived in Martinez, Georgia, where Dragan was employed as a nuclear engineer. Every time my wife Nellie and I vacationed in Charleston, Dragan and his family would drive over from Georgia to spend a day with us.
During those memorable vacation visits we would have lunch at our favorite restaurant "High Cotton," famous for great southern cuisine and located in the center of the city. We would reminisce about old times in Yugoslavia and about our time spent together in New Orleans where I first met Dragan many years earlier.
Dragan was born in 1938 in Vojnic in today's Croatia, but then a part of the Kingdom of Yugoslavia. The farm was the ancestral home of his family and he loved it very much. After World War II Dragan received his degree in engineering from the University of Belgrade. After graduation he worked in Switzerland before coming to America. Always nostalgic for his rural roots, Dragan spoke often about his family and his Serbian friends in Vojnic with great affection.
Throughout Europe it was customary to claim that nobody is as attached to the land as the farmers are and that nobody fights for their land and country as hard as the farmers do and so it was for the Zivkovic family. After the war, the minority Serbs who lived in Croatia, like the Zivkovic family farmers, had a difficult time surviving. But survive they did, fighting all along for their rights and their land. From America Dragan sent funds to help maintain his family farm, perhaps hoping to return one day to Vojnic.
That reminds me of a typical predicament for many of our immigrants. It is that deep down initially most immigrants hope one day to return to their country of origin. In reality, most of them, however, never return to live in the fatherland.
Instead, while in their new environment, they dedicate their lives to building new homesteads and establishing new traditions in their adopted country, America. At heart, immigrants like Dragan end up loving both the new and "Old Country."
Looking back over his life, Dragan's life in America was a success. He worked hard, married and raised a family in peace and comfort, thousands of miles from the land of war and communism. And, of course, he always made time for cherished friends like me.
Ed note: This is an excerpt from the book Memorable Encounters, available through the publisher. See the advertisement in Classifieds for information on how to order.