OAK PARK, IL – Denise Trylovich of SNF Lodge #195 "Sveti Djuradj" Chicago is a docent at the Frank Lloyd Wright Trust in Oak Park, Illinois; in the town where she lives. She serves as a tour guide a.k.a. Interpreter at the Frank Lloyd Wright Home & Studio there. "I've met many Wright docents in person or via Facebook," she told us.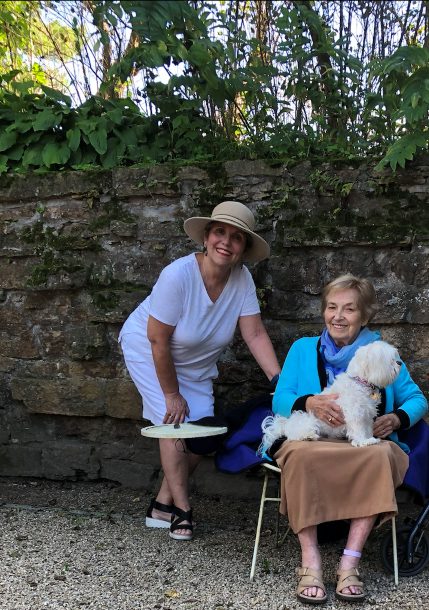 Through the kindness of a historian at Taliesin in Wisconsin, she was given an opportunity to get a private meeting with Minerva Montooth who was the personal assistant to Mrs. Olgivanna Lloyd Wright for 25 years up until her death in 1985.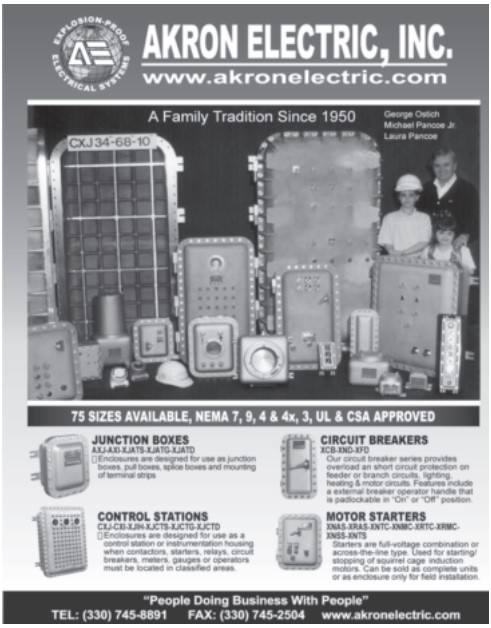 "Mrs. Montooth is 97 years old and lives full time at Taliesin (in Wisconsin); she has a fantastic memory, remembering details about everyone and remembering their particulars. She loves photography and has been a part of the Taliesin Fellowship later Frank Lloyd Wright Foundation since the late 1940s. Her late husband Charles Montooth was an architect who studied under Wright and was in the Taliesin Fellowship in the late 1940s," said Denise.
Mrs. Montooth lives in an apartment behind Wright's former studio. "When I actually heard directly from Minerva, I was over the moon. The purpose of my visit was to talk to Minerva about Mrs. Wright and what Orthodox or Serbian Montenegrin traditions she brought and practiced at Taliesin and Taliesin West with the fellowship and students."
Olgivanna Lloyd Wright was the third and final wife of architect Frank Lloyd Wright. They met in Chicago at the opera in November 1924 and were married in 1928 in LaJolla, California. They spent their honeymoon in Phoenix. Together they founded Wright's architectural apprentice program known as the Taliesin Fellowship. They also founded the Frank Lloyd Wright Foundation. The couple was together throughout what many consider Wright's most productive years and until he died in 1959. Olgivanna continued to run Wright's Taliesin Fellowship long after his death, until her own final days in Scottsdale, Arizona, in 1985.
Olgivanna was born in Cetinje, Montenegro, on December 27, 1898. Her full name was Olga Ivanovna Milijanov Lazovich Hinzenberg Lloyd Wright. Hinzenberg was the name of her first husband who was also an architect.
Minerva told Denise that Olgivanna did not celebrate Serbian Orthodox Christmas, but that Easter was a big celebration. Eggs were not colored red, but instead the tradition was hand-painted eggs. Goose eggs were purchased from a farmer in California and brought to Taliesin West in Arizona.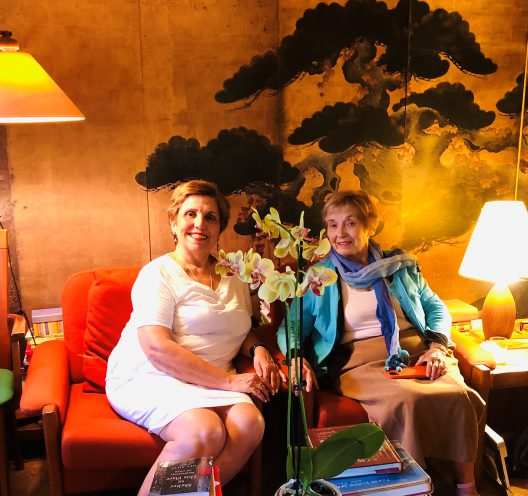 "The guests did knock eggs and sang 'Christ is Risen from the dead'… many times," Minerva told Denise. Minerva also told her that she made a trip to Crna Gora with the Wrights and several students. Nobody there was interested in Frank Lloyd Wright, according to Minerva, but Olgivanna was hugely popular. This was attributed to the fact that she was the maternal granddaughter of Marko Milijanov (1833-1901), a fearless General credited with preserving Montenegro's independence from the Turks in 1889, and her father was Montenegro's first Chief Justice.
It was interesting to learn that Olgivanna remained very proud of her Serbian Montenegrin heritage throughout her life.