From our President:
As we recognize the birth of Jesus Christ during this Christmas season, let's embrace His unconditional love that brings unity to all Serbian Orthodox Christians.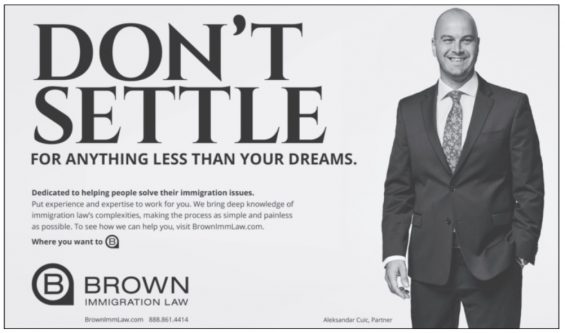 Reflecting on this past year has been one of great optimism. Starting in January your Serb National Federation finally had the opportunity to close on the purchase of our own building. The building is in an excellent location and will serve our members for many years. Thank you to our building committee who had to fight through many delays of supplies and labor shortages. Our first floor was finally completed, and His Grace Bishop Irinej came to Pittsburgh to bless our facility in great tradition of our Serbian Orthodoxy. The ceremony was humbling and an honor to have so many people attend this glorious event.
Our board of directors continued to meet and were able to organize and sponsor the Basketball Tournament in Canton, Ohio, our Three-Day event in Pittsburgh, Summer Golf Tournament in Schererville, Indiana, and finally the bowling tournament in St. Louis, Missouri. After a one-year hiatus, all these events came back in strong Serbian fashion.
Lastly for the year 2021, we are at the doorstep to complete the offering of the American Srbroban in a digital format.
There is no question, to accomplish these goals we need God's help. So, at this time of year, during the Christmas season, we open our hearts to our Lord and Savior Jesus Christ and know that through Him all things are possible.
Growing up in the 1960s and '70s my family celebrated two Christmases, one on December 25th the other on January 7th. All my friends wanted to be Serbian. But as I reflect, January 7th was devoted to attending Church and celebrating the birth of Christ. The hustle and bustle of December 25th took away from the true meaning of Christmas.
As Serbian families gather, we need to continue the traditional January 7th, as the day to celebrate the Liturgy of the Birth of Christ. Part of our Serb National Federation mission statement established 120 years ago, we have always supported our Serbian Orthodox churches, and the SNF provides a link to our heritage and traditions. One most important way to accomplish these goals is to provide family financial security in the form of life insurance and annuities.
As you consider your options for life insurance and annuities, the SNF would appreciate Serbs doing business with Serbs, Serbs getting together with Serbs, and Serbs promoting Serbs through your Serb National Federation. Together we are Better!
So, on behalf of your Board of Directors, Home Office Staff and editors, we offer this tradtional greeting…
Mir Boziji
Hristos Se Rodi
God Grant You Many Years!
Fraternally yours with Deep Appreciation to our members,
Dane A Medich
President