By Milos Rastovic
Thanks to a generous anonymous donor, the Serb National Federation sponsored a $10,000 International Essay Contest regarding the relationship between the Serbian Diaspora and the Ancestral Homeland. The Essay Contest is divided into three categories (high school, undergraduate, and graduate essay). The winners of the Contest 2021 are: Sara Banovic from Baldwin High School in Pittsburgh, PA for best high school essay; Luka Vujic from University of Ottawa in Canada for best undergraduate essay; and Katarina Savatic from Northwestern University in Chicago for best graduate essay. On behalf of the SNF and the Scholarship Committee, congratulations to the winners and all participants. The Contest gave many good students ideas which will be presented at an upcoming conference.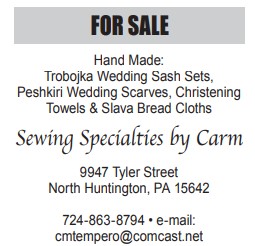 The idea behind the contest was to inspire students to learn more about their ancestral homeland and express their ideas in the essays. The aspects of the relationship between two entities included cultural, economic, political, diplomatic, religious, and historical.
This year, the United States and Serbia celebrate the 140th anniversary of diplomatic relationship. In the view of 140th anniversary of the relationship, the Serbian Diaspora actively participated in many capacities to support the ancestral homeland. Mihajlo I. Pupin, who was Honorary President of the Serb National Federation in 1929, organized almost 20,000 Serbian-American volunteers to fight against Austro-Hungary during World War I. His diplomatic and humanitarian contributions to the relations between the two countries were immeasurable. To fulfill its mission, the Serb National Federation has continued to support and nurture the relationship between the Serbian Diaspora and the Homeland as well as the United States and Serbia throughout history.
About Katarina Savatic:
"I was born and raised in Libertyville, IL. My parents, five siblings and I are all active members of the Serbian community dating back to the Wee-Wee leagues at SNF basketball tournaments. Recently, we spend more time off the court at golf tournaments and choir festivals. After high school, I attended the University of Miami, which is where I discovered my love for rocks, leading me to double major in Geology and Economics. Then, I embarked to the University of Nebraska-Lincoln to pursue a master's degree in Geology. That project took me across the world to Australia, examining rocks that are roughly 250 million years old. Since then, I returned home to Chicagoland to pursue a doctorate in Geology at Northwestern University. I feel especially fortunate because my current project is building off of foundations outlined by the famous Serbian scientist, Milutin Milanković.
"Besides school, I enjoy the outdoors as often as I can, whether it is hiking, soccer, or taking my Dalmatian, Ringo, on long walks. I am very fortunate that I have a lot of extended family in the area, so I enjoy getting to see all of my cousins, aunts, and uncles on a frequent basis. I recently became an aunt, so I've been trying to spend as much time with my nephew Danilo and family living in Boston.
"I was particularly invested in this essay because improving my knowledge of my own ancestral ties is of great interest to me. I am continually trying to cultivate a deeper bond between me, my homeland, and Serbian culture. Despite Serbian being my native language (thanks to my †Baka), my fluency has diminished as I've gotten older. The need for preservation of the Serbian language becomes increasingly crucial, as the English language continues to become more universal. This is especially true for those born outside the ancestral homeland – myself included. Additionally, I know I would have loved to spend time studying abroad in Serbia and so I really hope that this can become as option for future generations of American-Serbian students.
"I am very thankful to the SNF for providing an opportunity to present my ideas on this topic. I am also extremely grateful to my friends and family for their continued support, but especially my parents, Mike and Nada Savatic, and partner, Trevor Freberg, for their unconditional love and guidance."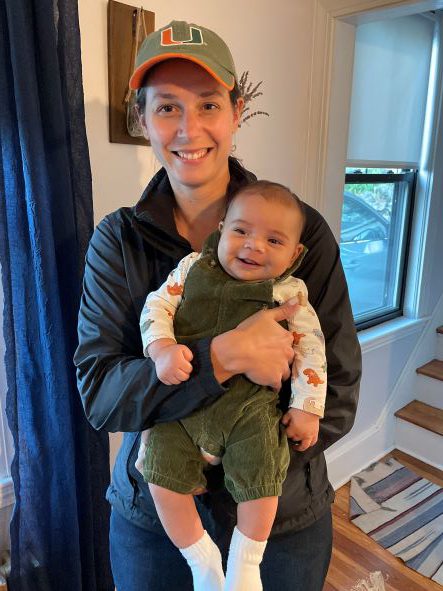 Katarina's Essay
Serbians are commonly depicted as the villains in many of Hollywood's blockbuster hits. This dates back to as early as 2001, with the evil Serbian war criminal, Victor Drazic, in "24" or even Sasha the Mercenary in "Behind Enemy Lines". This trend has unfortunately continued today with Netflix's "Money Heist", where two of the bank robbers, Oslo and Helsinki, are of Serbian descent. There is a need to provide transparency of who we, the Serbian people, are, what we stand for and more importantly, how violence does not define us.
A paradigm shift in the perception of Serbs is crucial, albeit not an easy task; however, it can be facilitated by improving relationships between the Serbian Diaspora (specifically in North America) and the Ancestral Homeland. Despite differences in upbringing or language, we need to shift our focus to our commonality – our Serbian heritage. In my opinion, stronger relationships will be cultivated through our college-aged youth by establishing more opportunities for study abroad programs with Serbian universities like University of Belgrade and University of Novi Sad.
Belgrade has seen an overall increase in tourism the last couple of years. More specifically, there has been particular interest from Americans in visiting the capital of Serbia¹. There is an opportunity to capitalize on Serbia's increasing popularity, especially with eager, vocal, and curious younger people of Serbian descent. This idea is based off of Israel's Birthright experience, where the goal "aims to ensure a vibrant future of the Jewish people by strengthening Jewish identity, Jewish communities and connections with Israel"². While the Jewish community already has funding set aside for people of Jewish descent to participate in this experience, the path for Serbians to achieve something similar is not as straightforward. This is why there is a need to establish connections with Serbian universities to create study abroad programs.
The Chicagoland area is a strategic location to begin initial connections with Serbian universities, as large numbers of Serbian immigrants, as well as American-Serbs live in Chicago, Milwaukee, and northwest Indiana. Chicago, along with Pittsburgh and Cleveland, has been a target area for Serbian immigrants, even going back to major immigrant waves between 1880 and 1914³. Additionally, several major universities like Marquette University, University of Chicago, University of Illinois, and Indiana University are all local and already have well established study abroad programs. Unfortunately, none of these schools offer programs to Serbia expect Northwestern University that has a program to Serbia and Bosnia-Herzegovina focusing on healthcare systems and policies in the former Yugoslavia⁴. Previous participants from this program indicated that they were "likely" or "very likely" to follow media about Serbia after studying there for a summer⁵, demonstrating that experiences like these do have an impact and increase awareness.
Study abroad programs to Serbia provide multi-faceted opportunities for success. First, communication between English and Serbian speakers will improve and aid in the preservation of our beautiful language. I think it is especially important for American-Serbs to become well versed in our ancestral tongue as it can show a sign of respect to those living in Serbia. Next, study abroad courses promote exposure to the traditions of Serbia including language, religion, food, and culture. Plus, there are so many natural attractions like the Ovčar-Kablar gorge and the canyon of the river Uvac that can appeal to outdoor-loving individuals¹.
In the end, this idea's demise is rooted in funding sources. Ideally, the established Serbian National Federation (SNF) could facilitate discussions/connections with Serbian or American-Serbian faculty members at institutions both in North American and Serbia. Or perhaps the extensive Orthodox church network could also connect with faculty members, like Dr. Vera Dragisich, the Director of Academic Programs & Graduate Studies, at the University of Chicago. Once these programs are established, both the SNF and churches can provide scholarship to those specifically of Serbian descent to participate in a study abroad program to Serbia.
As a geologist working on ideas laid forth by the Serbian mathematician Milutin Milankovich, I seek to raise awareness within the Serbian community regarding his contributions to the world of science, especially since his work is directly relevant to climate change research. I also hope to bring more awareness to other Serbian scientists like Nikola Tesla and Mihaljo Pupin. While this is not the ultimate solution to improving relationships between Serbian Diaspora and the Ancestral Homeland, it is something I enjoy and hope it makes some sort of a difference. By educating our people on the contributions, scientific or non-scientific, of our Serbian ancestors, there can be more knowledge and sharing of ideas to both Serbian and non-Serbian people. Potentially, these ideas get all the way back to Hollywood and we can be portrayed as the good guy in the movies.
The relationship between the Diaspora and Ancestral Homeland is a precious bond that needs continued nourishment. Providing more readily accessible opportunities to eager, college-aged individuals through study abroad programs to Serbia would be a good first step towards educating and exposing those to the Serbian language, culture, customs, and history.
¹Investing in Tourism - Serbia, ²Birthright Israel Foundation, ³Stevanović (2006) Serbian Americans, ⁴Northwestern Global Learning, ⁵Northwestern Program Evaluations- Public Serbia-Bosnia Comp Public Heath.