By Milos Rastovic
Thanks to a generous anonymous donor, the Serb National Federation sponsored a $10,000 International Essay Contest regarding the relationship between the Serbian Diaspora and the Ancestral Homeland. The Essay Contest is divided into three categories (high school, undergraduate, and graduate essay). The winners of the Contest 2021 are: Sara Banovic from Baldwin High School in Pittsburgh, PA for best high school essay; Luka Vujic from University of Ottawa in Canada for best undergraduate essay; and Katarina Savatic from Northwestern University in Chicago for best graduate essay. On behalf of the SNF and the Scholarship Committee, congratulations to the winners and all participants. The Contest gave many good students ideas which will be presented at an upcoming conference.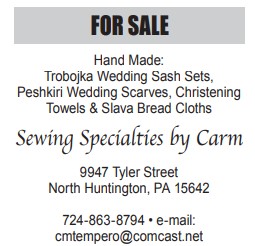 The idea behind the contest was to inspire students to learn more about their ancestral homeland and express their ideas in the essays. The aspects of the relationship between two entities included cultural, economic, political, diplomatic, religious, and historical.
This year, the United States and Serbia celebrate the 140th anniversary of diplomatic relationship. In the view of 140th anniversary of the relationship, the Serbian Diaspora actively participated in many capacities to support the ancestral homeland. Mihajlo I. Pupin, who was Honorary President of the Serb National Federation in 1929, organized almost 20,000 Serbian-American volunteers to fight against Austro-Hungary during World War I. His diplomatic and humanitarian contributions to the relations between the two countries were immeasurable. To fulfill its mission, the Serb National Federation has continued to support and nurture the relationship between the Serbian Diaspora and the Homeland as well as the United States and Serbia throughout history.
About Sara Banovic:
"My name is Sara Banović. I graduated from Baldwin High School in Pittsburgh and now attend Saint Francis University as freshman with a major in mathematics and a minor in computer science. My hobbies include playing tennis, hanging out with friends, and most obviously, obsessing over MVP Nikola Jokić. Incomparably, however, I cherish the time spent with my favorite people in the world: Baba and Deda. Whether we are watching Djoković or playing cards, these moments are paramount because there is always something to learn.
"I am grateful to the SNF Scholarship Committee for taking the time to consider my ideas. It is truly an honor to be chosen as the recipient of this generous scholarship. One of the main reasons I decided to participate in the SNF Essay Contest was because my parents have always reinforced the importance of preserving our language and culture. After being blessed with the opportunity to visit our family in the Balkans a few years ago, I fully realized what they meant; we cannot forget or give up on where we came from. We are incomplete without our Serbian heritage. Thus, taking part in this competition has emphasized the importance of understanding that we are the future. We are responsible for taking initiative in the present for the generations that will follow. Our youth must continue to be challenged to think critically and reflect upon matters such as the connection between our Homeland and the Diaspora."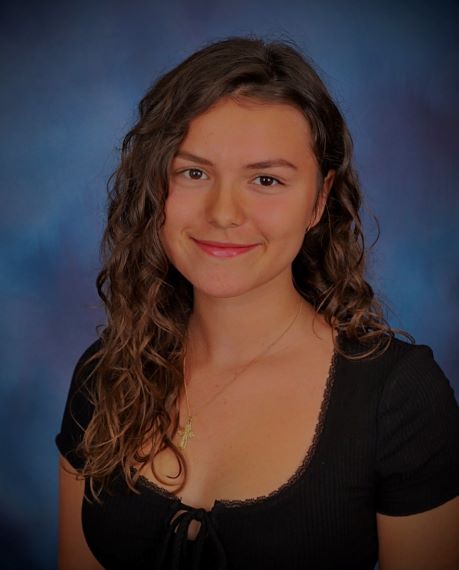 Sara's Essay
Samo Sloga Srbina Spašava: Repairing the Connection Between the Diaspora and the Motherland
The catchphrase of every deda, tata, ujak, tetak, and stric is: Pričaj Srpski da te ceo svet razume[1]. My initial reaction to hearing these words has always been a frivolous eye roll. However, I have come to realize that this witty phrase has truth in its claim because language is the key to shaping any culture. Wherever we go, there is bound to be someone who recognizes the Serbian language, and it can be exciting to bump into this friendly stranger. Whether it is in the frozen aisle of your local grocery store or the boardwalk at the beach, noticing someone speaking "naš" never fails to amaze me. However, with English becoming a dominant language worldwide, there is a significant gap in the amount of people within the diaspora that do not speak the Serbian language. Unfortunately, this means that they cannot fully understand the meaning behind their molitve or folklor pjesme, and as a result, we are raising generations of Serbian descendants who lack a true connection with their heritage. A person can know all the lyrics to the song Vidovdan, but that knowledge proves useless if they lack an understanding for the words being expressed. With that being said, forming and maintaining a true connection with Srbija is more important now than ever.
Making a permanent change begins with embracing the unpredictable pace of time. Before taking immediate action, we must ensure that both the Serbian diaspora and the ancestral homeland are both sturdy enough within themselves to support the weight of one another. In other words, each separate community must direct their attention to and resolve their internal controversies to successfully form and preserve a longstanding connection. From the perspective of a first generation American Serb within the diaspora, I have witnessed and experienced both sides of a deep rooted and unaddressed division. To elaborate, there is an obvious rift in our North American Serbian diaspora between the "novo došli" and the multigenerational American Serbs. From my childhood, I have always noticed how each group always stuck to their own. The families of the "novo došli" often felt unwelcomed and discouraged from interacting with anyone else at mutual events. Most vividly, I recall the disheartened feelings of attending Sunday school and Jedinstvo because I just never fit in. I struggled to understand why I could never find a middle ground to connect the two groups. We subconsciously formed our own cliques after years of searching for a familiarity that seemed nonexistent. From these experiences, we must make it a priority to build a better environment for all. At the end of the day, we all come from the same place with the same history, and we need to reiterate the importance of standing in solidarity with one another. This idea is echoed in Proverbs 18:19 with the statement that "a brother aided by his brother is like a strong and fortified city, and he is strong like a well-founded palace."[2] After creating a stable forefront, then we can work towards strengthening our ties overseas.
Nothing is better than the motherland; this includes all former-Yugoslavian territories in which Serbs currently live or have lived and had to find refuge from due to recent and not so recent grievous events. Okay... so then why does the Serbian diaspora exist? Why did we migrate in the first place? Sadly, many people cannot provide an in-depth response to these questions. Lack of awareness for our history, as well as current events, has created a barrier for many to understand the full extent of their lineage. No matter how difficult it may be to talk about, we must make an effort to implement more discussions and activities that give people an opportunity to expand their knowledge on Serbian history. To begin an efficient transmission of information, we can follow in the footsteps of nations worldwide and offer more accessible English subtitles or translations to Serbian television programs. For example, the recent screenings of the historical film Dara of Jasenovac had English subtitles over the Serbian audio. This movie was an influential step in the right direction to help connect the people of the diaspora and of the motherland. Much of our youth is unaware of the events portrayed in this movie, and they may feel disconnected from their ancestry. By having Serbian movies and other television programs translated, we can bring awareness to what history failed to remember and remain updated on the current news in the Balkans. Likewise, youth groups can host frequent movie nights and discussions to keep our younger generations well-informed and entertained. During these meetings, volunteers can even offer their time to teach Serbian and English to those who wish to learn. In addition, we can encourage members of the diaspora to host more Serbian exchange students, which can help create new connections and reliable family friends.
Furthermore, our Orthodox churches must work harder to organize and maintain participating youth groups and community events. Forming these organizations will allow people to make unbreakable bonds while also learning about their ancestry. Fortunately, the technological advancements of the twenty-first century provide easier methods of communication. Setting up Zoom meetings or organizing email pen pals will provide possibilities to form amazing relationships with our Serbian people overseas. These connections become a great starting point for even greater opportunities such as exchange student programs, travel experiences, and teaching one another Serbian or English. Moreover, the Serbian diaspora has the opportunity to obtain a Serbian citizenship. Amongst several other benefits, it allows for an increase in the number of voters for the homeland's political elections. With the diaspora being informed of the political climate back home, they have the chance to improve the situation. Areas with at least one hundred registered voters can vote at the embassy, so individuals should be encouraged to remain just as informed as they are about their local and national politics[3]. Achieving these goals would continue to help us learn more about our culture, history, and religion as well as the current state of our homeland.
Overly prideful, very defensive, and too aggressive. Serbs have often been categorized as all of the above, leading to cultural stereotypes that unjustly portray what it means to be of Serbian descent. However, the world's standpoint is quite contrasting with the Serbian people's attitude. Appearing to be hostile is a result of being so protective of our people, which come out of respect for our ancestors and their courage. The factors that initially appear to be fatal flaws are what ensured our survival for centuries. Truculence is what drove the Serbs to resist the reign of the Ottoman Empire. Dignity allowed our faith to guide us throughout centuries of conflict. Unity is what allows us to come together, from all parts of the world, to defend and preserve our culture and faith. With our Slava, our Glory, we know that "Niko nema što Srbin imade."[4]
---
[1] Car, Igor. "Pričaj Srpski Da Te Ceo Svet Razume! - Lupiga Na Ćirilici." Lupiga, 19 Feb. 2004, lupiga.com/vijesti/pricaj-srpski-da-te-ceo-svet-razume-lupiga-na-cirilici.
[2] Psalms 18:19. The Orthodox Study Bible, Thomas Nelson, 2008.
[3] Popic, T. "Diaspora Policies, Consular Services and Social Protection for Serbian Citizens Abroad." Springer Link, IMISCOE Research Series., 2020, https://link.springer.com/chapter/10.1007/978-3-030-51237-8_19
[4] "Who's Who - NIKO NEMA STO SRBIN IMADE." American Serb History 101 with Baba Mim, 2008, babamim.com/?page_id=3206.