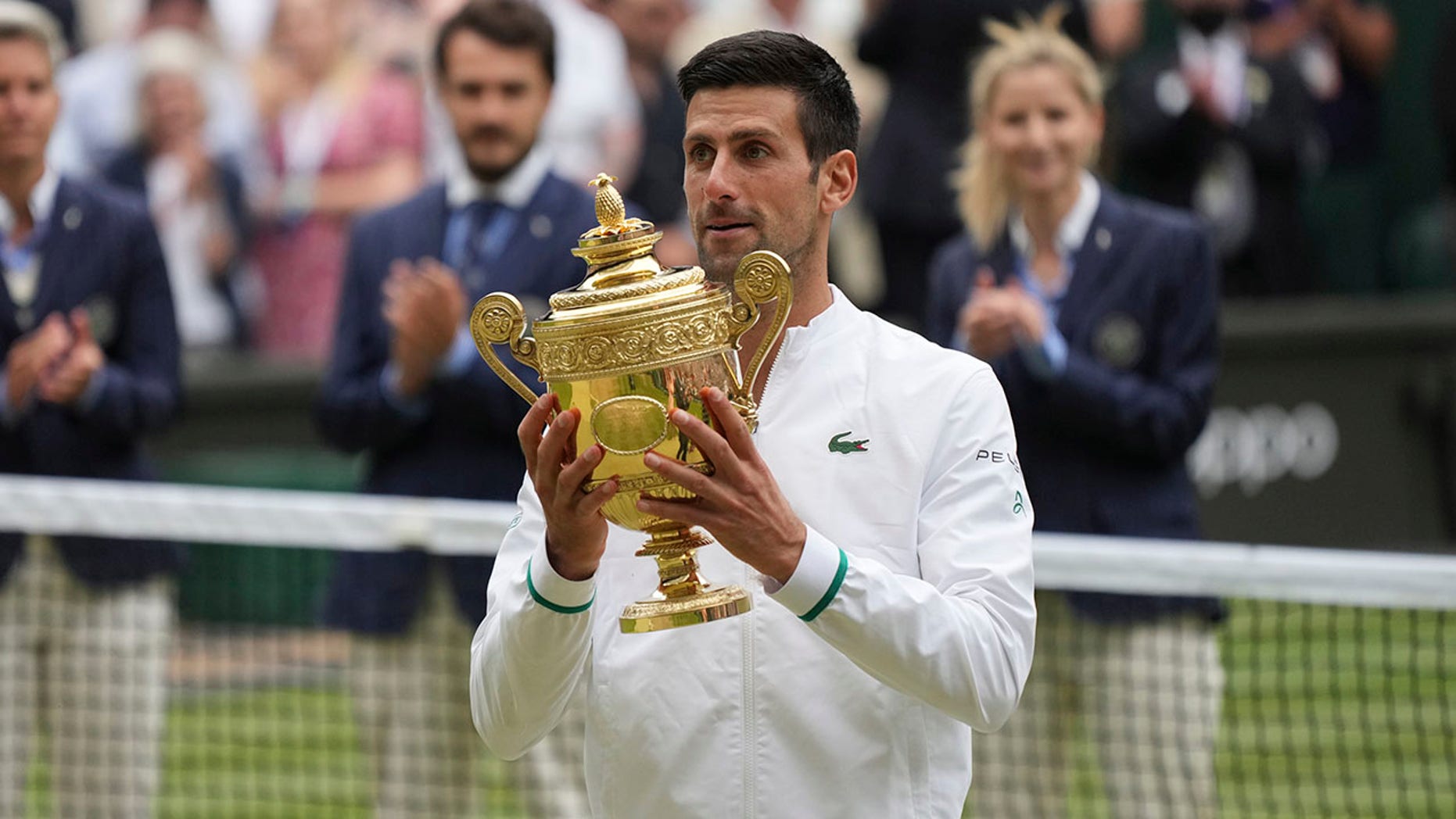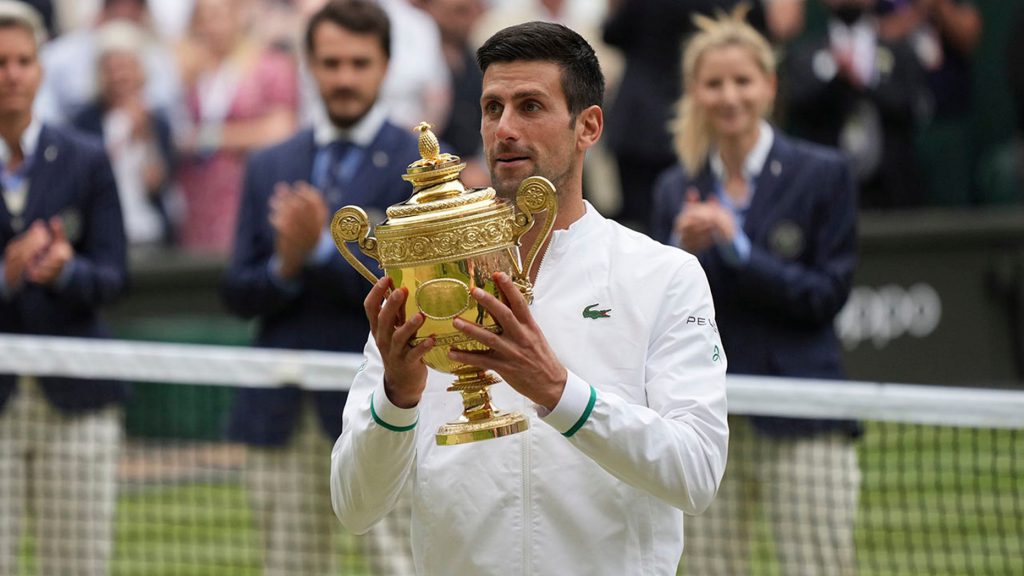 Novak Djokovic won his third consecutive title at Wimbledon on Sunday, defeating Matteo Berrettini in four sets and putting the Serbian tennis star in an elite class of players in the sport's history. The win is Djokovic's sixth overall at the legendary British tournament.
Sunday's championship marks 20 Grand Slam titles for Djokovic, which ties the record that had, until now, been shared by Rafael Nadal and Roger Federer.
He acknowledged the two other greats following Sunday's win.
"I have to make a great tribute to Rafa and Roger, they are legends of our sport and the two most important players I ever faced in my career," Djokovic said. "They are the reason why I am where I am today. They showed me what I needed to do to get stronger, physically, tactically and mentally. Over the last 10 years it has been an incredible journey that's not stopping here."
Read more at: https://www.npr.org/2021/07/11/1015091056/novak-djokovic-has-won-wimbledon-and-a-record-tying-20th-grand-slam-title