By Kristina A. Glusac
In a seemingly never-ending grueling season, playing at the Rolex Paris Masters, Novak Djokovic clinched the year-end number one ranking, for a record seventh time, with a semi-final win over Poland's Hubert Hurkacz in three sets. Djokovic previously shared this record with his childhood idol Pete Sampras who had held the number one ranking consecutively for six years.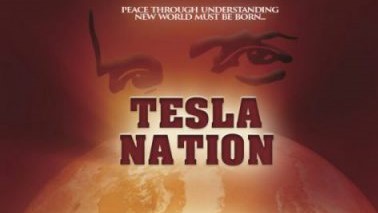 Djokovic then captured his 37th Masters 1000 event the next day with a tactically brilliant performance against the Russian Daniil Medvedev, who had so convincingly beaten him at the US Open. With a 4-6, 6-3, 6-3 win over the surging Russian, Novak hit another record by surpassing Rafael Nadal with the most Masters 1000 titles.
Strategy Execution
Djokovic clearly learned from his devastating loss at the US Open by executing a superb strategy against the Russian that included a serve and volley tactic, first strike tennis, and serving with pinpoint accuracy. The serve and volley strategy, ironically a Sampras tactic and considered old-school, paid high dividends for Djokovic when he needed it most. And when he was not serving and volleying, Djokovic would still look for an opportunity, with his poise in the midcourt, to rush the net and offset Medvedev's position deep in the court. These adjustments by Djokovic continue to showcase his ability to grow his game and beat the best players even outside of his traditional comfort zone.
Start of a Rivalry
Both players brought out the best in one another's play during this high-quality match. Djokovic and Medvedev are clearly the two best players in the world right now and their level of consistency across the season sets them apart from the pack of players in the top 10.
They also have a tremendous respect for one another that is evident on the court, post-match interviews and subsequent social media reflections. And how great is it that these two competitors just played a practice set before Paris with an undisclosed result.
The sport is lucky to witness this budding rivalry between the 34-age mentor and the 25-year-old, who is a fast-learning protégé, in a high stakes' chess match.
Living in the Moment
During the finals, Djokovic clearly was playing at ease with his wife, Jelena, son, Stefan, and daughter, Tara, in his courtside box. At times during a change-over Novak would smile and wave towards his box, full of kids and coaches. He regaled in this moment to have his children cheer him on and shared they are by far his "greatest success".
Djokovic said "I consider myself a student of the sport, and I really respect and admire all of the past champions that paved the way for me and all the generations that are playing tennis right now. We are enjoying the benefits of this game in every sense because of the past champions that made the tour the way it is today."
Year End Play
Next for Djokovic is the year end ATP Finals in Turin, Italy, from November 14-21, which features the top 8 players in the world. He is seeking to level Roger Federer's record six ATP Finals titles.
Following the ATP Finals the expectation is for Djokovic to represent Team Serbia in the Davis Cup led by first time coach and recently retired professional tennis player, Victor Troicki. The group stage begins in Austria on November 26th with fellow team members Filip Krajinovic, Dusan Lajovic, Laslo Djere and Miomir Kecmanovic. Team Serbia last won the competition in 2010 which in turn fueled a tremendous 2011 season for Djokovic.
Novak's status for the Australian Open in January 2022 is not yet confirmed due to vaccine requirements.