Mona Zaric
REACHING HEIGHTS – If you follow women's college basketball and/or the Big Ten, look for Mona Zaric. The daughter of Vladimir and Milena Zaric, she's part of women's basketball 2021-22 at Indiana University in Bloomington. The 6'2" freshman is from Novi Sad. She came to IU with an impressive resume covering her prep career in which she averaged 21 points, eight rebounds, four assists and two steals. She's a two-time U16 Cypriot Champion and two-time U18 Cypriot Championships winner. Among other distinctions, she earned the rising star and rookie of the year awards. Mona's major is exercise science.

MAKING HEADLINES – Even if you're not a basketball fan, you probably will take pride in the headline in The Times of Northwest Indiana last month. "Stefanovic's big shots spark Purdue." In the NCAA and especially the Big Ten conference the name Stefanovic is renowned for his contribution to men's basketball at Purdue. Sasha Stefanovic, a member of SNF Lodge #16 "Kralj Petar II" Merrillville, Indiana, exhibited a love for basketball from a very early age, playing in SNF tournaments beginning with the PeeWees. He's a 6'5" guard who red-shirted his freshman year. At Crown Point High School he was the all-time leading scorer and was named an Indiana All-Star. Purdue's Coach Matt Painter said back then that he wanted a shooter in every class. Judging by the depth of Purdue's bench, he got it right. Nice to see Sasha on television so frequently. He is the son of Lou and Helen Stefanovic of Crown Point.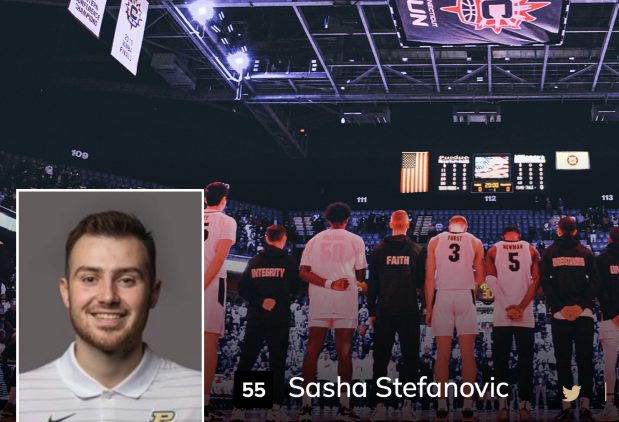 SPEAKING OF SPORTS – Three-time state champion Stevan Micic of SNF Lodge #16 has returned to the mat at University of Michigan. After redshirting and competing at the Tokyo Olympics for Team Serbia, Stevan returned to competition at U of M for their 100th year of wrestling. He was eliminated early at the 2020 Olympics, says he wished he would have performed better, but that "it was definitely a cool experience." He works on improving every day and is excited to be back with his teammates at Michigan. His plan is to be on Team Serbia at the 2024 Paris Olympics.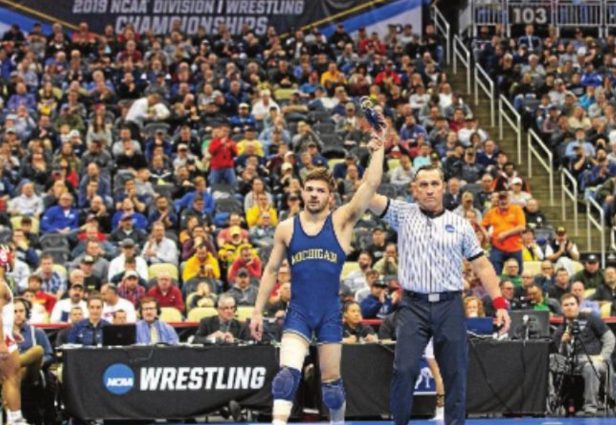 BACK AGAIN & FREE – Due to popular demand, the SSS Ravanica has re-released "Christmas with Ravanica." The new release is dedicated to the memory of singers who are no longer with us, says Martha Teshich. It's a collection of holiday songs and traditional carols originally recorded in 1985 under the direction of Dr. Millard Golusin. Digital copies are available by writing licanka54@yahoo.com. There's no charge for the download, but you can always send back a gift to the choir; Martha will tell you how when you email her. Get it today so you can enjoy the holiday music on Christmas.
LAST CHRISTMAS – Some time during the last Christmas season, Drs. Sasha and Krinka Vidakovic Petrov spent time with Branko and Judy Terzic in their home near Washington, DC., where this great picture was taken. Among the many works Sasha left for all of us to enjoy is the double edition of "Less Known Ducic." It is about the great poet Jovan Ducic who made numerous contributions to the American Srbobran, many of which were published unsigned and later identified by Sasha. When Ducic was laid to rest, a book of his Lyrical Poems published by the SNF was placed on his chest. Sasha was at the exhumation of Ducic's remains in 2000 when he was transferred to Trebinje and interred in the Gracanica Church there built by Branko Tupanjac of Chicago. Excerpts from the speech Sasha gave at the exhumation will be printed in the Serbian Section. Based on his experience at the transfer, Sasha also wrote "A Yellow Rose for Ducic."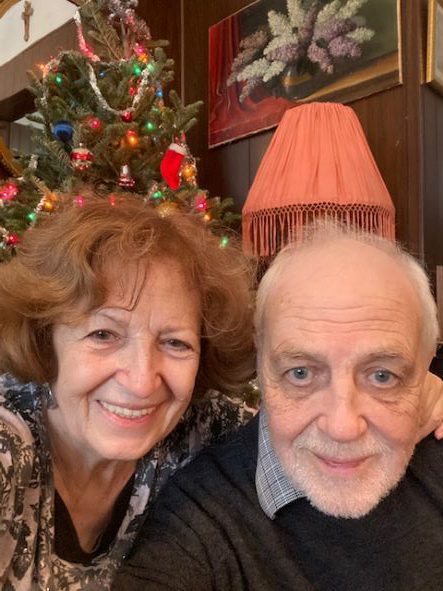 LUCKY GUY – Back in the day, we met Nick Vojnovich in St. Pete/Clearwater just after he opened Little Greek which was across the street from the Midwinter Golf tournament hotel on Ulmerton. We wrote the article "Little Greek, Big Serb," [American Srbobran, June 15, 2011] about his relatively new venture. He had just left Beef 'O'Brady's as its president to take this leap of faith. Now he's president of Little Greek Fresh Grill and of Green Market Cafe. In these ten+ years, Little Greek went from four restaurants in two states to a whopping 44 in six states. He was awarded the 2021 Silver Plate by the International Food Service Manufacturers Association for career achievement and community service in the category of fast-casual restaurants. And most importantly, five years ago he received a bone marrow transplant to treat a blood disease called myelofibrosis. Since then, things are thankfully going well. "I'm a lucky guy,'' he says, knowing that a donor match was a chance of one in 26 million. Nick, 62, makes his home in Tarpon Springs, Florida. For information on how you can be a bone marrow donor go to bethematchfoundation.org.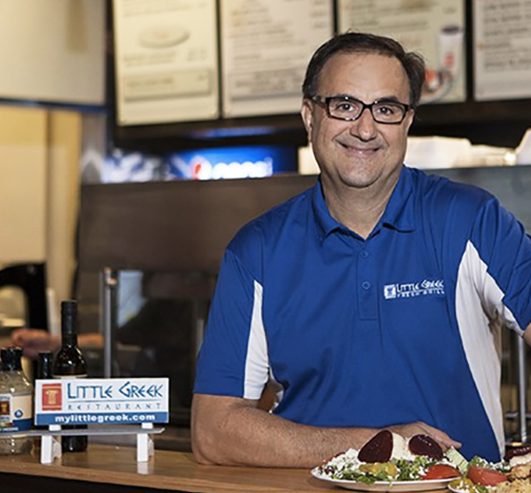 POLLUTION RESISTANT – Next planting season consider this conifer: Designed to survive harsh conditions and extreme cold, the Serbian Spruce is also known for its resistance to air pollution. The graceful tree is widely available, very popular, and happy in several zones. There are a lot of Serbs in the industrial areas around Pittsburgh and the Great Lakes, so it's a bonus to know this tree is a toughie in such clean-air-challenged environments, just like our Serbs – strong, and beautiful! Thanks for another great year and…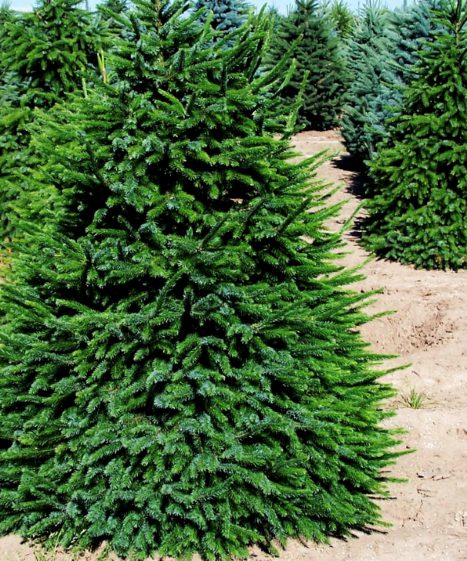 Merry Christmas and Happy New Year!!!