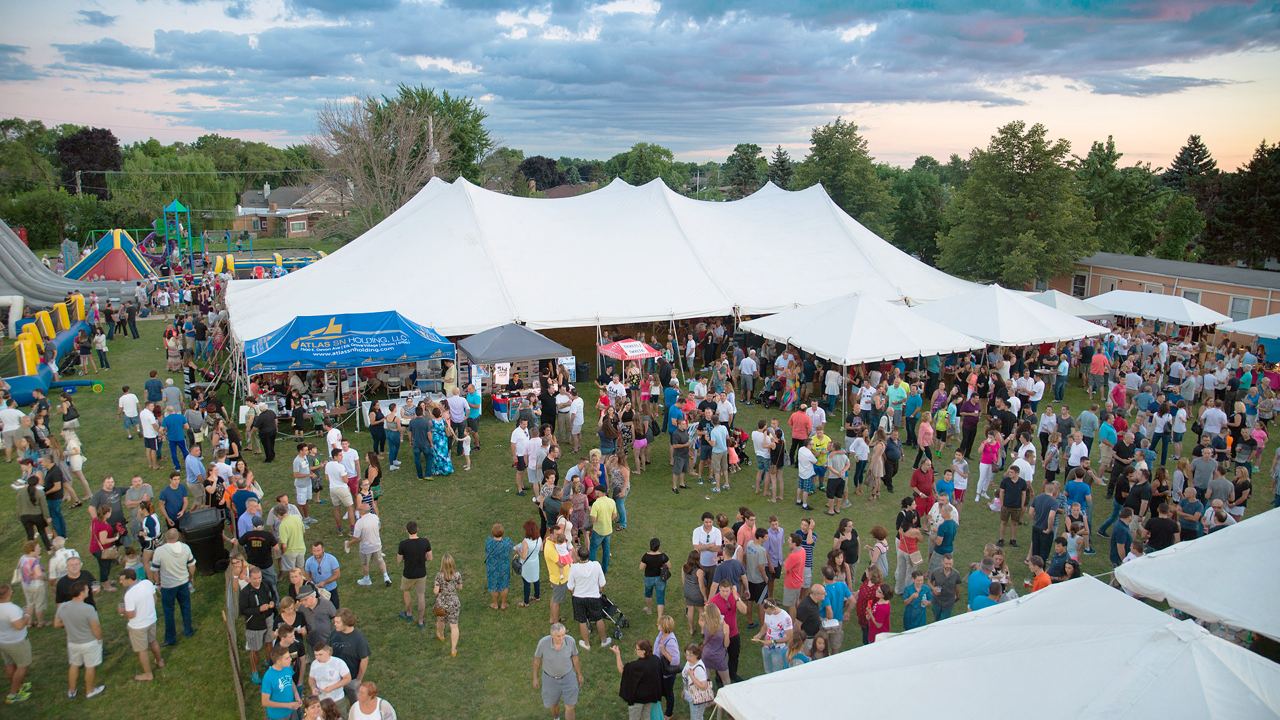 Holy Resurrection Chicago Serb Fest
Dear Parishioners and Friends,

Thirty-two years ago, on August 5, 1990 Holy Resurrection Serbian Orthodox Cathedral hosted its first SerbFest. The intent of the event was to celebrate our Serbian culture, food, and music with the community at large, and for the proceeds to go to the Cathedral's Building Account.
On June 5, 2022, a special assembly approved to move forward with the Building Project. This includes renovating the Cathedral Hall, to begin fundraising, to engage an architect, and to engage a general contractor. We are pleased to announce that ALL proceeds from SerbFest Chicago 2022 will go towards the newly approved project.SerbFest
Chicago 2022 is August 5-7, 2022. SerbFest Chicago features spit-roasted lamb and pork, grilled specialties, old world Serbian pastries, historical and cultural exhibit, Folklore group performances, and a fun and exciting children's area. It is the largest Serbian Festival in the Chicagoland area!
Hourly Schedule
3 days
4 pm

-

Midnight

Friday
Noon

-

Midnight

Saturday
Noon

-

9 pm

Sunday