John Stephen Dull, age 83, of Lakes of the Four Seasons, Indiana, passed away peacefully with family members by his side on August 1, 2023, after a courageous battle with multiple myeloma. He was preceded in death by his loving parents, Julius and Louise Dull, and in-laws, Almeda and Eddie Davis, whom he loved with all his heart.
John touched the lives of countless people in personal ways. His family, friends, and colleagues will dearly miss his unique personality, generous heart, and loud laugh. Left to cherish his memory are his wife, Sharon; daughter and son-in-law, Stephanie and Jeff Owen; beloved grandson, Liam; sister and brother-in-law, Pat and Jim Conway; in-laws Sandy McMullen and Mike and Liz Davis; and many nieces, nephews, extended family members, and close friends.
Born on August 19, 1939, John lived his formative years in East Chicago, where he graduated as valedictorian from Washington High School in 1957. John was an outstanding high school basketball player. In his senior year, he earned awards, including first team Chicago Tribune, All Northern Illinois and Indiana, first team Chicago Daily News, Hammond Times first team, Honorable Mention All-State team, and AP All-Star team. John held the school gym record of 40 points, which stood for ten years. He received over 30 scholarship offers to play college hoops but decided playing for Coach Guy Lewis at the University of Houston was best for him. He was proud to be a Cougar! In 1995, John was inducted into the East Chicago Sports Hall of Fame. He enlisted in the U.S. Army in 1960, serving nearly three years in Germany. Once home, he attended Indiana University Bloomington and received a B.A. and M.A. in Economics (Phi Beta Kappa).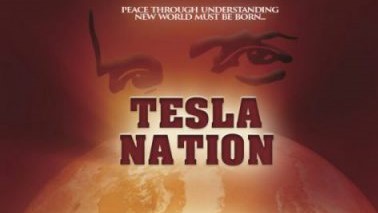 John and Sharon met in 1967 when they both worked at Inland Steel in East Chicago, and they married on July 25, 1970. John worked full-time for the Lake Area United Way while attending law school, earning a J.D. from Loyola University Chicago in 1974. John began his career as the chief legal advisor to the Lake County Commissioners in 1982 until he voluntarily semi-retired in 2018. After leaving full-time employment, John continued to work as a legal advisor for the commissioners until his passing.
He loved hosting family gatherings and wonderful parties at home, traveling with his family and friends worldwide, singing out loud while listening to country or Christmas music, and telling kids he was Santa Claus's lawyer. A committed public servant, he also loved working with many Lake County Commissioners and fellow county employees during his decades-long career. John's genuine kindness, humble and humorous charm, and impeccable integrity will endure and inspire all who knew and loved him.
On learning of his passing, attorney Stephen Cohen who knew him for decades said, "Our personal and professional relationship has never been compromised or diminished. John's integrity and honesty has been above reproach. I have lost a longtime friend. His memory will be a blessing to his friends and family."
John was a proud Protector of Serbdom member of the Serb National Federation.